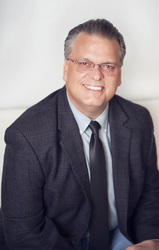 Dev Connely Cumming, Georgia
Executive Coach, Leadership Coach, Team Coach
BS, Certified ATC Trainer and Executive Coach
A key decision maker who is expanding, bringing on new executives/managers, experiencing employee retention issues or declining sales, works within a team not aligned with others in the organization.
About Me
Having spent over 20 years as an executive in the IT industry, I am now spreading this experience as an executive coach, mentor, and trainer. I specialize in helping future leaders identify their innate talents, hone their leadership skills, producing more effective and profitable managers. Using material from Wall Street Journal's Best Selling Author, Allen E. Fishman, we have created a management training curriculum producing amazing results. These new leaders then produce healthy, loyal, individual contributors, and contribute to your corporations bottom line like never before.
Having on-boarded and managed hundreds of employees, I have seen it done correctly, and experienced the pain of doing it incorrectly. Nearly 70% of all new employees, who leave their job before their 1 year anniversary, leave for ONE reason, their manager! This causes great pain, especially for a small business. On-boarding costs the company. Replacing key employees costs the company. Not challenging a top notch employee costs the company. These costs are not only financial in nature, they can be a detriment to company culture and moral.
Don't be caught in this vicious cycle. EMPOWER YOUR MANAGEMENT STAFF WITH THE KNOWLEDGE NEEDED TO ENSURE SUCCESS!
Reviews
Dev doesn't have any reviews yet.