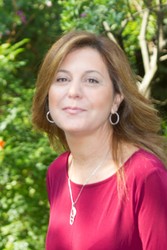 Life Coach, Career Coach, Relationship Coach
BS, ACC From the International Coaching Federation
I coach people who want to make a change in their lives, who want to reach their goals and dreams, who are ready to take that step and move forward and make their lives become exactly as they see fit.
About Me
I'm from Lebanon, the land of the Cedars.
I can proudly say that I'm a certified Professional coach from one of the best coaching programs worldwide, Erickson college and an Associate Certified Coach with the International Coaching Federation.
I have always had a passion for partnering with individuals and groups to help them transform their situations and realize their potential…whether it's working on projects, working with groups or with individuals getting people to realize their dreams and goals have been my goal in my own life.
About two years ago, the realization hit me that becoming a coach will allow me to ensure doing what I've always striven for! That is; making sure that people are using their full potential and achieving their goals and dreams in the exact way that they want to do it and excel in taking advantage of life's many opportunities in the same manner that I did both personally and professionally.
My values which include truth, trust, success, happiness, inner balance, honesty, commitment, creativity and transformation, are ones that I incorporate daily in my everyday life and what I will use to coach you!
Reviews
Doreen doesn't have any reviews yet.