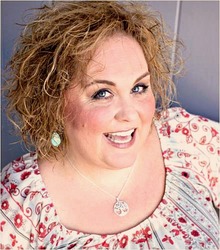 Erin Garcia Phoenix, Arizona
Business Coach, Entrepreneurship Coach
Certified Transformational Coach, Southwest Institute of Healing Arts
Helping moms, wives & business partners experience business success by creating services, systems and marketing that make selling comfortable, life manageable and business growth sustainable.
About Me
Hey there! I'm Coach Erin. I'm an outgoing introvert, remodel addict and thrift store junky who loves the beach and babbling brooks.
I'm also a down to earth and straightforward business coach who is highly creative, loves teaching and takes a vested interest in my clients success. Since 2006 I've helped hundreds of women succeed at being their own boss since.
I understand you want to be a successful business owner. And I know to do that you need a clear message, the confidence to market that message and programs that create results for your clients.
That's why I have dedicated thousands of hours to coaching and educating hundreds of women to create structured ideas, determine a clear direction and learn to market with integrity and confidence.
I offer individual coaching programs, educational events, an online women's mastermind community and business partnership mediation. Coaching and mediation are available in-person in North Phoenix, Arizona and virtually throughout the United States.
Together we will identify the changes your current business plan needs and put together an action plan that increases your confidence and generates business growth.
If you've worked with another coach, I can guarantee you've never done the coaching activities we'll work on as I've handcrafted every coaching activity I use with my clients. My coaching programs and my coaching process is 100% proprietary.
Oh and my complimentary 20-min Icebreaker session is not your "typical scripted discovery session" where the goal is selling you my largest coaching program. Ick! Not how I want to spend my time and I doubt it's how you want to spend yours.
Instead, my Icebreaker Session is a free flowing conversation between two women with the goal of determining how we can best support each other in our business goals.
Fact is, you can't jump right into my signature B.Y.O.B (Building.Your.Business & Being.Your.Own.Boss) program. Every client starts with a single 90-min session.
Reviews
Erin has 6 reviews.
Erin is a gifted coach who helps provide me with the direction, clarity and focus I need to move my business forward. She is a source of tremendous love, light, intuition, skill, motivation and inspiration. If you are a savvy wife/woman looking to begin or grow a business, Erin can help.

Martha, SimpleNourishedLiving.com
I've worked with Erin for almost a year and have seen tremendous improvements in my business. Before our work together, I had a tangle of ideas in my head. Now, I have a series of systems and processes that allow me to better serve my clients and feel more in control of my days. Erin's blend of humor and truth-telling were a breath of fresh air, and her approach constantly pushed me outside my comfort zone. In a crowded field of business coaches, Erin is the real deal.

Leslie Beale, ProfusionStrategies.com
I am more than pleased to recommend Erin as a business coach. I came to her with ideas and no direction. After years in a very structured profession, I found myself without focus. Erin has a unique skill of getting one to get clarity not only on one's passion but also seeing the crossover knowledge and skills you already have to apply to your business.

Erin can present ideas in a comprehensive format and is exceptionally skilled at asking the right questions. These two skills were key in moving me from an idea to developing live events, programs and my first book.

Erin is also a role model. You learn from observing how she conducts business. She is organized and task oriented. I most appreciate the notes she takes every session and makes them accessible to me. Many great ideas and recommendations evolve in a session and having a record of them is invaluable

I recommend Erin to anyone with a small business no matter if you are just starting or have an established business.

Paulette Bergounous, NavigatingPersonalChange.com
Having never done coaching before, I didn't have a lot of preconceived notions and was just happy to see how things turned out. I'm a business novice, so all of the business set-up, marketing, pricing, etc. is completely new territory to me. It's been great to have Erin here to walk me through the process of envisioning and creating my business. Her relaxed, fun, and very competent coaching style is something I really appreciate.

Jenny Alton, FlannelCreative.com
I'd rate my coaching experience a 5 out of 5. I met the goals I wanted to meet. My confidence increased tenfold. I increased my income earning potential, expanded my understanding of business, and now have a solid foundation for my business. I went into coaching with zero foundation, minimal confidence and a laundry list of unbridled ideas. I have emerged a solid, confident, and focused small business owner.

Working with Erin is like working with a really good friend who is super business-savvy and isn't afraid to tell you like it is. She calls you out on your stuff. She takes ideas and manifests them in ways that I could never have done. Her coaching style is organic and unencumbered but structured enough to keep you focused and on point.

It's refreshing to have someone that really, truly cares and wants the best for you. Erin really cares about your success and wants the best results for you, personally, and for your business. Honestly, I think any woman starting a new business should work with Erin. I know the accelerated growth I experienced over such a short period of time will pay dividend upon dividend in the future.

Erin helped me see how much value I provide and how much of an expert I truly am. I was afraid to go out in the world and ask people to pay me what I'm worth and now my fears are greatly reduced.

Jill McMeeking, JRyan.solutions
Erin has a wonderful gift for asking gentle but direct questions that I'm not always able to ask myself. Her voice on the other end of the phone inspires me to take positive action and find the courage to change the things I can today.

Shannon Baker, ShannonTheOrganizer.com