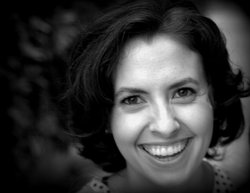 Eve Ahrens Elgin, Illinois
Life Coach, Christian Coach, Family Coach
BA, MS, Board Certified Coach
I coach young adults who want meaningful work and connected relationships, but first have to let go of the guilt and not good enough by re-evaluating the rules of the rat race they were raised in
About Me
I know that there is more to life than guilt and not good enough and second guessing every choice because it doesn't line up with the rules you were raised with-to do more, be more, get ahead, be everything to everyone. Together we can get back to real, simple connected relationships, back to being present, back to simple, authentic and life giving choices. I can be the voice that affirms what you already know to be true, but have a hard time believing when your mind is a chorus of "what about?" and "what if?".
I am at most times a coach, mentor and counselor, at some times a harpist and horse trainer, and at all times a wife, friend and mother. I have dangled at the end of many ropes, been rescued and been a rescuer, and am a self-proclaimed expert in hope, hard choices and making the most of the mundane. I've gone from living in small town Midwestern America to urban Southeast Asia and back with my husband and five children and we're looking forward to the rest of our lives' adventures.
I have a Masters of Science in Clinical Psychology with an additional specialization in child and adolescent counseling, including training in infant, child and adolescent development, child behavior disorders, behavior modification and play therapy. My counseling background means I don't get scared off by the tough stuff, and I can get at the heart issues that stand in your way. Any coach can write an action plan, I can help you see what's stopped you from acting until now. My coaching background means I start with the present, and have research-supported interventions to bring about immediate change and restore hope. I have been practicing as a Board Certified LIfe Coach in the US and abroad, working with children, adolescents, families, high schools and universities. My children also cry and whine and poop their pants on a regular basis. So I know how to make meaningful choices even when real life strikes.
Reviews
Eve doesn't have any reviews yet.