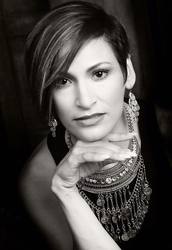 Life Coach, Executive Coach, Leadership Coach
MSW
Interested in clients who want to become the most powerful expression of their authentic self. With over 20 yrs of experience, in over 40 countries, EM' Power Transformational Coaching is designed you
About Me
Evelyn Mejil is an entrepreneur and global humanitarian, founder of Elite Consulting and Project HOPE 360. Before pursuing her own entrepreneurial and philanthropic endeavors, Ms. Mejil dedicated over twenty years of service in the private and public sector. As a former CEO working with all levels of government, community key stakeholders and leading private institutions, her work was primarily centered in raising awareness and advancing social causes by creating systemic and legislative changes to help individuals, communities and organizations thrive around the world. She continues to effectively affect change as a private strategist consultant. From her work with individuals to her international presence in various media outlets and public speaking forums, she is a leading voice for social change.
Ms. Mejil's career is decorated with awards and great honors. She carries on the great legacies of her alma matters, Rutgers University and New York University, as a leader of today, with a vision for tomorrow. Evelyn's most recent achievements include: Concluding a two-year global tour to twenty-three countries in which she shared her time and expertise in numerous platforms and humanitarian causes through her foundation Project HOPE 360; Originated her documentary series project: I Am Woman; And, authored the soon to be released book, 'The Woman in The Mirror: A Journey into The Authentic Self'. Her entrepreneurial drive, commitment to service and passion for personal growth, provide a unique blend to her distinctive voice as a thought leader.
Evelyn Mejil is an agent of change, who fiercely charges forward with the great philosophy of Lao Tzu, "Mastering others is strength, mastering yourself is true power." EM' Power Global is a collective work comprised of over twenty years of professional and personal trailblazing experiences in over 40 countries around the world. Her mission is to help others become the most powerful expression of their authentic self.
Reviews
Evelyn doesn't have any reviews yet.