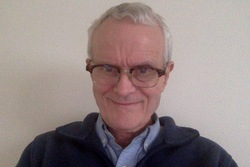 Gary Sponholz

Milwaukee, Wisconsin
Life Coach, Performance Coach, Health and Fitness Coach
My ideal client wants to create significant change in their life and understands that this requires new habits. To facilitate this, I assist them in clarifying their focus and implementing change.
Details

Milwaukee, Wisconsin 53211
608-609-7738
Send Message
Gender: Male
About Me
I am an expert in identifying the daily issues that each of us face and pinpointing the habits that will need to change and the steps that will have to be taken to achieve your goals. We will do this by clarifying your focus and then implementing change.
With over 20-years' experience as an Analyst/Programmer, I learned the importance of careful listening and clear, unambiguous feedback. My attention to detail ensured timely project completion and success.
For over 10 years I have worked as an English as a Second Language (ESL) professional, helping individuals from over 20 countries improve their use of the English language. This career has taught me how to interact with those pursuing a challenging goal and both motivate and assist them with step-by-step growth.
Becoming a Certified Professional Life Coach in 2017, I have used my active listening and clear communication techniques to help motivate my clients. My coaching techniques have dramatically improved my own life as well, and I am sure that I can assist you in making the changes necessary for your success.
Reviews
3 reviews (5.0)
While working concurrently on obtaining my PhD and developing my business, I met with Gary, who greatly encouraged me with both of these pursuits. He helped me analyze and clarify my business goals. With Gary's assistance, I have now obtained my PhD and am able to devote myself full-time to growing my business.

Amen
Having worked as a neurosurgeon in my native country of Turkey, I wished to continue my practice after moving to the U.S. To do so, however, I had to pass the U.S. Medical Licensing Exam (USMLE). I thus had to prepare for this exam while working full-time as a research fellow. Gary helped me to focus on this goal and provided encouragement to persevere with it. I have now passed my exams and working as a neurosurgeon in the U.S.

Ulas
While working on a new business idea, I brainstormed this with Gary, which helped me gain greater clarity. I then kept in contact with Gary as I further developed and finally implemented this idea and was encouraged by his support and on-going concern. Eventually, I completed this project successfully and worked with our local government to implement it.

Ivan Arias