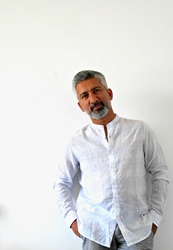 Geet Rohit Batra

Indore, Madhya Pradesh
Life Coach, Executive Coach, Performance Coach
BA, MBA, Marshall Goldsmith certified Executive Coach, ICF Certified ACC Coach, Grow More Certified Coach, ANLP certified NLP Practitioner
Are you looking for an Accountability Partner to grow beyond Limitations, Hurdles and be Supported unconditionally; You could be in Employment (Top, Middle to Promising Executive) or an Entrepreneur.
About Me
My commitment is to make a difference to anyone who has the willingness and commitment to carve a life that they would love.
I coach to produce powerful results when you are at crossroads, or when one of your dreams got washed when you chose a business suit over your old torn jeans.
Some areas may be working very well in your life whereas in others there may still be that restlessness, a stagnancy and that's where I may help.
All I need from you is a commitment to Courage, Humility & Discipline to get anything you aspire for.
The first coaching session is an eye opener for 90% of people; and a realization that there is a hidden power inside you, a giant that is waiting to be unleashed. Keep the faith as there is abundance waiting to be flowing to you.
I am an ACC certified coach from ICF, a Marshall Goldsmith certified Executive coach and a GrowMore certified Coach.
With 20 Years Experience in Multiple roles; From Leading large Recruitment teams across India in varied industries like IT Education (NIIT Limited), Oil & Gas (Cairn India), an IPC- Facility Management (JLL India), FMCG, Insurance, Consumer Durable, Healthcare, to Consulting, Training, Advertising, and Sales, I can add diverse experience, Thurst for knowledge and understanding of a clients world.
Do not wait for things to turn on their own; take a step and connect with me...
-To find your life purpose/ break performance barriers and Job Satisfaction or to learn to use their inner compass for New and Remarkable Breakthroughs.
My 4 key promises are -
1. Maintain Confidentiality
2. Be Non-judgemental
3. Acceptance of who you are and want to be
4. Faith and Trust in you.
5. Unconditional Support
#Coachgeet #Digyourgold
Reviews
Geet Rohit doesn't have any reviews yet.