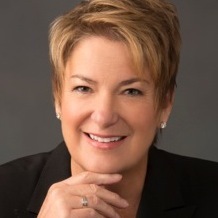 Gerry Hansen San Francisco, California
Executive Coach, Leadership Coach, Team Coach
BS, Masters in Intuition Medicine
I coach executives and entrepreneurs who are committed to designing life on their terms. I believe you have the answers and my role is to support you in creating a balanced and fulfilling life.
About Me
Gerry is a Master Coach and Consultant to Executives and Entrepreneurs she has owned and operated her Coaching practice for almost a decade. She is a Professional Certified Coach with the International Coaching Federation, an Integral Coach with New Ventures West, a Certified Neuro-Leadership Brain Based Coach with the Neuro-Leadership Institute, and has a Masters in Intuition Medicine.
She is also a Former Business Executive with over 25 years of corporate leadership experience. Her career spanned start-up to Fortune 500, from raising Venture Capital to being on the Funding side of Venture Capital and from Entrepreneur to C-Suite – CFO/COO and CEO. Gerry's corporate business experience and success as an Executive Leader gives her a unique perspective which allows her to provide a consultative approach as a business mentor.
Gerry knows first-hand the personal tests business leaders and entrepreneurs face to deliver tangible, measurable results while managing increasingly complex challenges. She specializes in helping you unleash your full potential by coaching the whole person recognizing that all conditions are systemic. She utilizes insightful and effective methodologies to identify generative solutions, discover untapped potential, and reveal and remove self-sabotaging behaviors.
Today's business and personal life is increasingly complex, and change is constant. We all must be able to navigate obstacles every day. The magic Gerry brings to the coaching process is the focus on the "whole person" - mind, body and spirit.
She will engage in a confidential and trusting relationship with you as you take a plunge to access your inner wisdom. Gerry uses the art of questioning, listening and observing together with honest, non -judgmental, patient inquiry to support you through a process of self-discovery. She will support you in designing and creating new practices and habits that increase your impact and empowering solutions to reconcile life-work issues.
Reviews
Gerry has 6 reviews.
Gerry is an exceptional executive coach and consultant. In 6 months, she provided effective suggestions that have addressed weak spots I've had for years. Gerry generously offered advice on a number of business challenges while providing consistent support and guidance on effective personal development practices. With her help, I've had more success in mobilizing resources to lead change and built closer more rewarding relationships with co-workers.

Dan Price, CFA, Senior Vice President, Portfolio Manager at Natixis Investment Managers
I've had the pleasure of working with Gerry Hansen for quite a few years. Most recently I have hired her as an executive coach to work with some of the senior leaders in our organization. Her focus on leadership skills and team building have truly helped her clients move forward in a positive manner where staff have commented seeing impressive results with their immediate supervisor. She takes the time to listen to her client's issues and help create a development plan to excel in their leadership roles. She has worked closely with the client's teams to ensure the group dynamics are moving in the right direction and how to better interact with their leader. I would highly recommend Gerry is a great business partner who is results focused and is successful in moving leaders to the next level of leadership.

Bill Davidovich, Senior Human Resources Executive
Gerry has the uncanny ability to zoom in on the unspoken details or reading between the lines. She uncovers what hides beneath the obvious, making you observe, evaluate and process these insights. As a result of this introspective guided search, you gain tremendous understanding in yourself, at times making giant leaps in your growth. Gerry is a warm, passionate tour guide in your journey of self-discovery, exposing areas that may need your attention, thus enabling you to unleash your full potential. Her class "Life by Design" is a magnificent testimony to the exceptional coach she is.

Martine Bolsens-Peetermans , People Connector and Global Change Maker
My search for an executive coach ended abruptly when I interviewed Gerry. Mid-way through our discussion, it clicked, and I knew she had what I was looking for.

Gerry helped me take an objective look at how my past and current behaviors and how they were contributing to my performance as a leader. She brought a balance of psychological insight as well as practical, real-world experience from her background that helped me take a new look at my own ways of being.

Gerry quickly got to the point where she knew me so well, that 20 seconds into a phone session, she could detect whether I was having a good day or if something was stressing me out. In these cases, we were always able to put the long-term thinking aside and focus on challenges at hand. It was great!

Finally, our coaching engagement ended with taking a long-term view and thinking about what would be next for me in my career. We always grow and improve our best when on a learning curve, and working with Gerry has helped me avoid the plateau of complacency and reset my expectations of myself for the next 10+ years of my career journey.

I cannot recommend Gerry highly enough, so if you have the opportunity to work with her as I did, you should do so!

Nick Buckner, Hewlett Packard Enterprise VP, Sales Operations - Strategy, Planning and Analytics
Gerry is an inspiring and powerful coach. She has a unique ability to reveal the upsides and downsides of your leadership style and uses revolutionary techniques to unlock your potential leadership. She will guide you using a leadership philosophy that will allow you to make empowering shifts in your leadership. The end result is that I now have the freedom and courage to design my life and leadership on my terms.

Cynthia Montello, Institutional Director, Teva Women's Health
Gerry brings everything that you could want in a coach and leadership developer -- experience, ability to relate to a broad swath of managers, and deep expertise in the subject. She is able to help individuals and teams to achieve results that are well beyond what they had imagined prior to the period of her involvement.

Linda Alepin, Founder, Global Women's Leadership Network