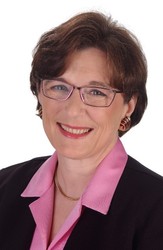 Hope Hills Durham, North Carolina
Leadership Coach, Executive Coach, Career Coach
BS, MS, PhD, Board Certified Coach, Licensed Psychologist
Leaders and their teams, adults who want to be more successful and true to themselves, willing to take risks to truly enjoy being alive- I love working with people who see transitions as a gift!
About Me
As a licensed counseling psychologist and Board Certified Coach, I have focused on providing powerful tools that help leaders build highly successful teams and healthy organizations where businesses can surpass financial goals and people love to work for well over 25 years.
Clients have included Fortune 50 companies, non-profits, medium and small companies helping leaders create transparency, excitement and an engaged workforce to exceed organizational goals while strengthening company culture. John Deere, Wells Fargo, Cleveland Clinic, Nationwide Insurance are some of my clients.
My firm, Circle Consulting Group, a leadership consultancy, is the birthplace of The Interpersonal Flexibility Circle (IFC) which has been successfully implemented in China, Korea, Germany, Brazil and the US through coaching, team development, organizational consulting and leadership training and development.
The Interpersonal Flexibility Circle explains relationships in a simple yet profound way. It provides a clear path to success in the most important relationships in life, whether family, school, or workplace. Leaders and their teams create new learning environments that enhance the lives of everyone in the organization while overachieving in terms of organizational goals.
The profound results Circle Consulting Group provides is derived from the strong foundation that has been built over decades from obtaining a PhD, doing clinical work, teaching on the Doctoral faculties in Counseling Psychology Programs and Organizational Behavior in the Marquette MBA program to developing the Interpersonal Flexibility Circle and Lifeline Process to enhance our leadership consulting programs.
This experience and foundation creates the process defined from the first coaching session with focused efforts that reframe beliefs, develop a leadership growth strategy, and measure your successes as you reach your goals.
Reviews
Hope has 4 reviews.
Hope has an excellent executive coaching framework for improving the leadership skills of her clients. I was most impressed with the insightful techniques she used to quickly identify opportunities for advancing my leadership skills. Specifically, her "Interpersonal Circle" behavioral model helped me better understand those behaviors in my leadership style that could pose a threat to highly effective relationships (Self Awareness).
Hope provides realistic scenarios and examples of how you lead effectively given the complexities of business today, cross cultural considerations, and the variety of personalities and levels of management leader's deal with daily. The real value with Hope is "How" she coaches. Honest, concise, and understandable insight into how you improve leading. She is a great coach!

Mike Minteer, Supply Management Executive, ILLINOIS
Hope has the ability to have the client to discover the solution. This development of self-sufficiency in the client makes her service extremely valuable. Her programs enhance self-reliance and courage to face old problems and new challenges.

Armen Hadjinian, Entrepreneur, Professor, Author
Hope Hills had a tremendous positive impact on the entire leadership team at Quality Stores, Inc. Her insight, drive, enthusiasm, and ability to challenge corporate leaders in positive and helpful ways is a true gift and rare talent. I often reflect on the lessons I learned from Hope. The impact she has had on my own leadership skills cannot be measured. The entire culture of our organization benefited from her passion, intelligence, and skill.

Kristin Tank,Public Information Officer at Muskegon Area Intermediate School District, MI
Hope was responsible for developing and improving the leadership skills of middle and upper management. In this position she was a very effective and patient group leader. In my opinion her leadership developmental skills were directly responsible for the growth of both sales and profitability during Quality Stores aggressive growth years. I would highly recommend her to bring out the best in any organizations management team.

Tom Puckett, Owner/ Partner, Medalist Marketing, LLC, MI