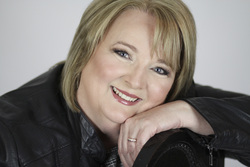 Janet Dillabaugh Swift Current, Saskatchewan
Leadership Coach, Christian Coach, Performance Coach
MA Leadership and Management (Honours), Certified Professional Life Coach, 360 Personal Performance Specialist, DISC Consultant
I work with leaders who are serious about increasing their confidence, developing their competencies, and significantly improving their performance.
About Me
Are you a leader struggling to get the job done? Feeling stressed out, inadequate, and frustrated? Are you saying things like, What do I do now? Do I have what it takes to do this job? How do I manage conflict? How do I make meetings valuable?
Do you want to become a more confident leader, improve your leadership skills, or reduce stress in your personal or work life? WORK WITH ME. Those are the exact problems I solve. I will help you unleash your potential and become a more confident, competent and purposeful leader.
I have more than twenty-years experience in executive and senior management positions in the public, private, and not-for-profit sectors. I understand your position and the challenges and rewards that come with it.
I hold an MA in Leadership and Management (Honours). I am also certified as a Professional Life Coach, Professional Christian Life Coach, Professional Behaviours Analyst, Professional Motivators Analyst, and Professional Emotional Quotient Analyst.
I position leaders and organizations for success by helping them identify challenges, navigate complex issues, implement effective solutions, and achieve meaningful outcomes.
I lead and live through a lens of integrity, respect, and value for others, and I believe that you add value, have a purpose and are significant to God and to the world around you. This is the foundation that empowers people and organizations to transform from where they are, to where they want to be.
When you hire me, you get more than experience and knowledge. You get a commitment to your success as you live and lead. I can't wait to get started!
Reviews
Janet has 7 reviews.
Janet is a proven agent of healthy change. I contracted with Janet to receive six hours of life coaching (all over the phone) in a five-week time-frame. This included a two-hour session with the remarkable TTI Success Insights instrument. My life and ministry today are proof that Janet is one highly skilled life-coach. The fresh trajectory of my ministry path forged throughout 2015 and sustained to this day is a direct result of Janet's amazing line of questions custom-designed for my life station at the time. If you are contemplating seeking life-coaching I can promise that Janet will be very affirming, purpose-based, goal-oriented and effective in engaging with you. For me, very thankfully, both life and ministry have really never been same!

Dan Woodard, Director of Leadership Development, InterAct Ministries
It is with great pleasure that I write this recommendation. I was truly fortunate to have the opportunity to work with Janet as my coach to further assist me with achieving an array of personal goals. Janet has an exceptional ability to not only carefully listen to what you are saying but also to ask the right questions that led me to making solid decisions on how I should proceed towards reaching my goals. As a person who has always viewed myself as having the capability to assess the pros and cons of a situation, develop goals and/or plans of action, and execute those plans of action, I found my experience working with Janet as invaluable as she served as a resource to sound off ideas as well as provide insight, feedback, and a fresh perspective on how to view my goals and further develop effective action plans. Janet is an invaluable resource to anyone who is seeking coaching to move forward with their goals both personal and professional.

T. Haynes, M.A., L.P.C. Counselor & Coach, Chrysalis Development Solutions, P.L.L.C
I have taken several different behaviour analysis experiences in the past as part of my management training. So I wasn't expecting to have any great discoveries with DISC, but was curious still the same. And boy was I surprised!!! It was a total eye-opener filled with epiphany moments!! Janet was amazing in her debriefing of my DISC results and now I understand more why I react (both positively and negatively) to various situations. My husband had completed the DISC years ago and now with the insights we have both gained through DISC, our communication with ourselves, our family, and our customers has greatly improved. With all of my experience in the Human Resource Field, I can honestly say the DISC is by far the most effective tool I have used. I believe that Janet's insight and coaching style greatly enhanced my DISC experience. I recommend DISC and J. Dillabaugh Coaching and Consulting Inc. without hesitation.

Laureen LaBrash CEO, LaBrash Organic Veggies, ETC.
An exceptional leader and developer of people. Janet is a person who is able to see the potential of all situations and develop positive outcomes in light of any circumstances that might come up against her. Her strong yet tender leadership leaves people feeling challenged to personal and professional growth and cared for in ways that are extremely rare. I strongly recommend Janet to help you develop strategic outcomes, develop staff and create a clear and understandable picture of where you are going. You will not be disappointed.

William Con Regina, SK
With extensive training and knowledge in leadership best practices, coupled with her years of experience in the non-profit and public service sectors, Janet offers a unique and effective approach to leadership training and development for individuals, teams and organizations. Her quality of work and commitment to excellence is inspiring. Her warm and engaging personality and genuine desire to help individuals grow and become their best makes every learning environment a positive and enriching experience. I have personally learned so much from Janet and highly recommend her as a coach and consultant.

Bonnie Mundy, Leadership Specialist, Myers Briggs Practitioner
Janet is compassionate, courageous, constructive, concerned, creative and always willing to ask the next question in any conversation. Her passion for all people, particularly the disadvantaged, and her experience working with people gives her discernment in relating to any individual. She is one of my key "go to" people when I face difficult decisions.

Dr. Wes Dobson, President, Nipawin Bible College
I had the privilege of meeting Janet via telephone in the fall of 2015. She was assigned as my mentor coach while I was enrolled in the Christian Coach Institute. I discovered very quickly that Janet has genuine compassion and love for those she is coaching. You can tell she wants her clients to be successful in whatever endeavor they are undertaking. Her love for God and devotion to Christ comes to the forefront of every conversation.
Janet has a calm relaxing voice but doesn't sugar coat things. She is honest and extremely well-versed in Scripture. At one point I was facing a deadline and was feeling like defeat was imminent. During a phone conversation, Janet was able to question me in a powerful way that zeroed in to what was really going on. After helping me to identify the fear that was enveloping me, she pointed me towards some verses out of Scripture and read them out loud. I will never forget how powerful that moment was. I was able to meet the deadline and conquer the fear.
Each interaction with Janet that I have now is uplifting and positive. She is a blessing to me and I thank God that he orchestrated that connection.

Debbie Miller, Chief Financial Officer at Cville Holdings LLC