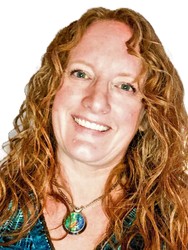 Jennifer Embery

Minneapolis, Minnesota
Life Coach, Career Coach
Certified Professional Coach, 24-year Corporate Junkie, Your Way Forward
I help women over 40, anywhere in the country, to rediscover who they are, determine their ideal future, and design a plan and a path to get there so they can be fired up and fierce about their future
About Me
Hi! Glad you're here!
I believe that there's a new kind of powerful woman...and it's you!
I know that every single woman over 40 can be fired up and fierce about her future. You can have more energy, enthusiasm, and excitement about your life. What would that be like? I meet so many women who feel stuck at a certain point…like they're just going through the motions.
I was there myself a few years ago and I decided to do something about it. I left my corporate career (after 24 years) and made it my mission to help as many women possible. The world needs you!
I'm a certified professional coach with a proven system to get you from where you are to where you want to be. I use empathy, humor, and science to ensure the changes are sustainable. That combined with my 20+ years in corporate, with a focus on hiring and leading a team will get us just about anywhere you need to be.
I know that any change you desire is absolutely possible once you learn to control your brain instead of letting your brain control you. And that's what I'll help you do...for a start. You'll be amazed at how your life unfolds in front of you once you start finding your mojo again.
If you're ready to get fired up and fierce about your life again, I see you & I get you - I'm ready to help you do just that.
Reviews
Jennifer doesn't have any reviews yet.