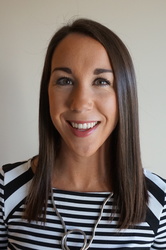 Jessica Derksen

Edmonton, Alberta
Health and Fitness Coach, Life Coach, Career Coach
I work with women that want to gain healthier lifestyle habits, lose excess weight and reduce stress in their life, by discovering what's been keeping them stuck and pushing them past the barriers.
About Me
Are you tired of neglecting your health and wellness? Are you ready to create lasting lifestyle changes for a happier, healthier and more balanced life?
If the answer is yes, work with me! I am a Certified Health and Lifestyle Coach and I am a firm believer that when you change a habit you can change a life. I work with my clients by empowering them to make decisions that align with their goals and focus on what they get to have in their life instead of what they don't get to have. We all have the ability to make small changes and overtime these small changes will have made huge results. This is where I excel with my clients. My skills and creativity brought to each session allows them to make these small changes and create the lifestyle they are meant to be living.
Coaching Programs I offer:
Health Coaching
Weight Loss Coaching
Diabetes Coaching
Healthy Heart Coaching
Career Coaching
Passion seeking Coaching
My program gets the best results in the shortest period of time because it includes the right system, the right support and the right accountability. In our work together we will:
1. Set up conditions for inevitable success
2. Discover what actions to take that align with your goals
3. Turn these healthy habits into behaviours that last!
If you are ready to unlock your potential, change your habits into behaviours that last and live the life you dream of click the orange button and take advantage of my complimentary discovery session!
Reviews
Jessica is very passionate about her work. She was extremely hands on the entire time we worked together. I would constantly email her or text her for recipes, advice and just some positivity between our sessions and she was quick to respond with useful and effective information. Jessica is the type of coach who can be your friend when you need a friend, but can push you past any obstacle when you need that extra kick. I was very fortunate to have worked with her and am looking forward to continue working with her in the future.

Melissa, Stay at home mom, Ottawa Ontario