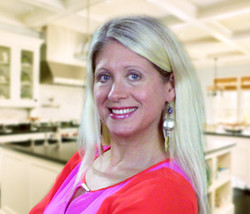 Jill Newsom Chicago, Illinois
Health and Fitness Coach, ADD ADHD Coach, Entrepreneurship Coach
Certified Health Coach Dr.Sears Wellness INST, Power Pilates National Cert., NANP, NCCHWC. Lifestyle Transformation Coach
I coach busy working professionals that want to reduce stress, obtain healthier lifestyle habits, remove excess lbs, create daily exercising goals and motivate to a positive outlook on daily life.
About Me
Hello! I'm Jill a passionate Certified Health Coach from Chicago IL from the Dr. Sears Wellness Institute. Why am I so passionate? I had a severe injury over 9 years ago that led me to my Pilates training. It since changed my life into evolving a healthy lifestyle for myself and leading me to teach others in my journey.
My coaching philosophy stems from Lifestyle, Exercise, Attitude and Nutrition (L.E.A.N.) Your lifestyle consists of how you live, spend your time and money, how you relax and take care of yourself and your family. Let me show you fun and simple solutions to a more fit lifestyle with easy tips to achieve this with your busy lifestyle.
I will give you tools with scientifically based information needed to make gradual changes to help reach your personal goals, improve your child's learning, performance and behavior, and most importantly reduce illnesses with eating more "real" foods vs processed.
Does stress at your job or in your relationship cause you to overeat? Does lack of sleep or low energy prevent you from exercising? As we work together, we will look at how all parts of your life affect your health as a whole. Together we'll work to reach your health goals in areas such as achieving optimal weight, reducing food cravings, increasing sleep, and maximizing energy. As we work together, you'll develop a deeper understanding of the food and lifestyle choices that work best for you and implement lasting changes that will improve your energy, balance and health. HIRE ME TO BE YOUR LIFESTYLE TRANSFORMATION COACH- CLICK ABOVE TO SCHEDULE A CHAT WITH ME!
Reviews
Jill doesn't have any reviews yet.