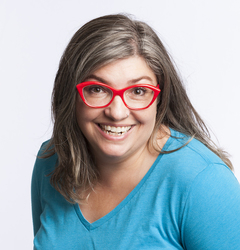 Jilly Hyndman

Victoria, British Columbia
Leadership Coach, Executive Coach, Life Coach
BA, BAJC, CPCC (Certified Professional Co-Active Coach), EQ-i 2.0/EQ360
I help you navigate major transitions, bring passion projects to life and become who you authentically are. I help new & seasoned leaders balance demands & desires to lead with integrity.
About Me
Approach: I coach the whole person (physical, emotional, spiritual, intellectual) and help you design what you need in the coaching relationship to help you be the YOUest you you can be. You are not broken, and you know best what you want your life to be; I help you feel empowered. I hold space for the exploration and claiming of what you want, and hold your accountability to make it real. We'll focus equally on the DOING of your life, and the BEING of your life.
Professional Background: I'm grounded in the Co-Active Coaching model, and have additional training in systems coaching (for partnerships, groups and teams), professional facilitation and process design, corporate strategic planning, performance measurement, project and change management, emotional intelligence, appreciative inquiry, and art-based visioning and expression. I love to learn!
I've got a toolbox full of resources from my over 20 years in corporate and government organizations, including roles in people leadership, senior leadership advising, organizational development, adult education and training...as well as parenting and foster parenting, entrepreneurship, long-term illness management, and surviving cancer.
My style: A blend of big-sky-possibility and feet-on-the-ground practicality (it's my Prairie upbringing!). I'm great being with deep conversations, big emotions and typically taboo or scary topics -- death, sex, money, love, identity -- because I think this is where the living (fulfilment, joy, meaning) is found. I meet you where you are and help you get to who and where you want to be.
I've been told by clients that I'm warm, easy to talk to, and "feel like home," and that my humour and optimism make coaching with me fun...even if we're working though hard stuff.

Reviews
Jilly doesn't have any reviews yet.