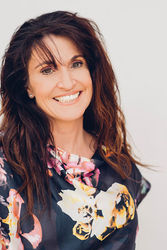 Jodi Peary Phoenix, Arizona
Relationship Coach, Family Coach, Life Coach
PhD, JD
My client is experiencing conflict in a relationship. While their experience is difficult, they seek meaning from the experience and to use it as catalyst for growth and well-being.
About Me
After careers as a divorce lawyer and psychologist, I have arrived at work that incorporates both worlds and in which I have the opportunity to make a positive difference every single day.
Divorce Coaching is my specialty. I join my clients, taking a co-active role through their divorce and transitions. I provide compassion, empathy, and understanding. My clients have a safe space and a safe person with whom they can experience change and challenge in ways that are catalyzing, positive, and life-affirming.
My unique background as a divorce lawyer enables me to guide clients through every step of the divorce process. My background in psychology enables me to incorporate evidence based positive psychology practices that help clients make conscious choices that support who they are authentically and support them in achieving their goals for the divorce.
My 7 Point Approach to Divorce Coaching
1. Understanding You. My services are tailored to your unique journey.
2. Putting You in Control. Helping you access your personal strength enabling you to heal as you move forward. Change becomes positive by finding resolutions through growth.
3. Demystify the Divorce Journey. I will show you what each stage of divorce involves, help you build an effective support team, and make sure you feel supported and have expert advice whenever you need it.
4. Empowering You. I provide you with strategies and techniques that help you to navigate your divorce with confidence.
5. Rediscover Your Identity. Connect with your true self and move forward.
6. Take Action. Define an inspiring action plan to keep you moving toward the life you want to live.
7. Around the Clock Support. You will not be alone through your divorce; we work together.
I am honored to work with and care about each and every one of my clients.
Reviews
Jodi has 3 reviews.
Working with Dr. Jodi Peary, I learned to value myself as an individual, rather than as part of a couple. I felt a lot of loneliness and grief but, with the divorce coaching, also the relief that I was doing the right thing in going through the divorce.I heard my new life in another state beckoning me and that helped me to reconsider what I wanted to do with my life. The online sessions were great because not only did I decide to move but my schedule was super crazy with the divorce and getting my kids resettled. Jodi was with me through every step from when I filed and even now that everything is done. If I have an issue with my children's father, I call her instead of my lawyer for advice!

- Camille, Buyer for Large Department Store, California
"Jodi gave me the emotional and organizational support I needed throughout my divorce. Gathering documents and preparing for court dates, while working and parenting, was extremely stressful. Jodi's coaching gave me the support to create a plan for my future and to continue making sound decisions during a very difficult process."

- Olivia, Mother of Two and Elementary School Teacher
I knew I wanted to remain close to my children even though my marriage was breaking up. Jodi helped me to create a realistic plan for joint parenting that gave their mother and I each quality time with our children. I walked into the custody conciliation with the plan. The parenting coordinator was impressed with how prepared I was and that showed how much my kids mean to me. Their mother appreciated the way the plan focused on the kids' needs. She made a few minor changes but overall that is the plan we are using today and it's working. For your kids and yourself, I highly recommend Dr. Peary for Co-parenting coaching.

- Bob, Father of Two and Real Estate Agent