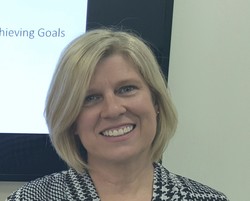 Jodie Jensen

Odessa, Florida
Entrepreneurship Coach, Business Coach, Executive Coach
CPBS
My ideal client has heard about coaching and personal branding and is ready to take the next step. AND until the end of 2018 they want to participate in my Branding Research Study.
About Me
I am a Certified Personal Brand Strategist (CPBS).
Who cares what those letters mean?
You. Noomi members and visitors.
I am actively seeking entrepreneurs and executives who are early adopters. I'm doing my own research into what will best serve my clients. So, I am offering a beta program AT COST until I have enough targeted information to create my next signature offer.

AT COST means you only pay for the two 360 surveys necessary for the program. One at the beginning and another 3 months after completing four to six coaching sessions.
The TOTAL COST is 50.00 (unless the price of the survey goes up. It's seriously at cost so that could change by a few dollars)

I am only doing this through the Noomi portal. I have cleared my schedule down to a few VIP private clients right now so I can devote time to this research project.
If you are ready to stop guessing and messing around and want to get serious about branding, set up an appointment.
Reviews
Jodie doesn't have any reviews yet.