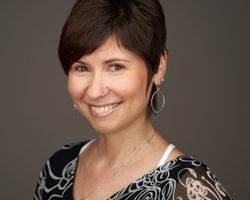 Kali Patrick

Boston, Massachusetts
Health and Fitness Coach, Life Coach, Spirituality Coach
Dynamic Eating Psychology & Mind-body Nutrition coaching, Yoga Therapy (RYT500), Reiki Master
I coach people who struggle with stress, sleep, chronic pain, or emotional eating & have little time for self-care. I help clients get clear on root causes, find natural solutions, & restore health.
Details

Boston, Massachusetts 02201
Gender: Female
About Me
Do you find yourself struggling to fall asleep and stay asleep long enough to wake feeling refreshed? Do you turn to food when you're feeling stressed, or lonely? Have you tried everything to lose weight but just don't have the willpower to stick with a diet? Or are you in pain most of the time, which affects your body, your mind, and your mood? If you feel frustrated, and like you've tried everything to solve your health issue, I'm the coach for you.
Most mainstream solutions to these conditions work for a short time, then lose their effectiveness or become unsustainable (e.g. a restrictive diet). This is because the solutions are either incorrect (e.g. sleep is not a "night" problem!), it doesn't work in the context of your busy life, or it was designed for someone else who is NOT YOU! My clients tell me that I help them create a healthy lifestyle in manageable increments; one that works for their work, their home, and their unique situation. When the solution fits you, willpower is unnecessary and improving health is easy. That's what I'm about.
I've worked in fast-paced, high-tech companies for nearly 25 years. I started my practice because I recognized that as much we love our jobs and busy lives, they can be significant sources of stress, which take their toll on us physically, mentally, and emotionally. I'm trained in Yoga Therapy, Mind-body Nutrition, Dynamic Eating Psychology, and Reiki. I have a B.S. in Computer Science and an M.S. in Human Factors. I blend my corporate experience with these holistic modalities to offer a different yet practical experience for my clients that has them sleeping, eating, moving, and breathing better.
Reviews
9 reviews (5.0)
When I started my journey with Kali, I was looking for some easy to implement ways of taking better care of myself. As a mom of two boys and having a very successful career, I was often last on the list when it came to my own personal health. During one of our first conversations, Kali helped show me the importance of taking care of ME, what it would mean to my family and husband. After only a few sessions, I am paying attention to things I never would have before. I have slowed down the pace of my eating, which in turn helps me to eat less. I am better able to monitor the health of my body in other ways, too, and have been able to take proper action when necessary. I have found more healthy ways of managing my stress-which has helped me to avoid eating mindlessly and over consuming things that are not good for me. I am continuing to work with Kali, and can't wait to see the rest of my results. Her pleasant demeanor, her kindness are such a welcome interaction during my week.

Allyson B. HR Director, Executive Coach-North Troy, VT
As a self-employed attorney, I've quickly realized that my own self-care is the key to my business success. Kali was instrumental in getting me started down the road of determining how I wanted to approach my self-care. She knew just how to challenge me to push myself while also taking the time to understand my particular struggles and helping me figure out solutions that worked for me (they weren't just "check the box" solutions). I appreciated her help so much as I was seeing her on a regular basis, but I appreciate it even more a year later. Here's why: looking back, I now see that Kali was the spark I needed to slowly but steadily develop a personalized self-care regimen that truly works for me. The investment I made by working with Kali was more than worth it, not only because it helped me on a personal level but also because my business has continued to flourish because I now take care of myself and look at life with a healthier point of view!

Jennifer R., Attorney, Austin, Texas
Kali is AWESOME! She tailored a practice specifically for me — my health and fitness goals and my "on the go busy lifestyle". I use my practice till this day, especially the breathing ones, for sleep and stress.

Dr. Khanh Nguyen, Chiropractor, Round Rock TX
So many good things to say … one that stands out most to me … Kali is one of the most accepting people I know. Never once did I feel judged in any way. So easy to talk and share with. My goals were centered on feeling better and man oh man I feel sooo much better … and although it was something I did want, it wasn't my goal … I lost 28 lbs, and it feels like it was effortless. What I found in the process is that it is so much more than the eating, it is about life and how you live it … balancing things and being gentle with yourself. Kali helped me do that. I always felt comfortable even when I was pushed past my comfort zone. I came in very unbalanced and can now do things I never thought possible all while standing on one leg and being centered. It feels so wonderful to continue to be amazed at how just a few moves and breathing can change your life, how you feel, increase your self-esteem, how you carry yourself, how you feel inside … centered. I think doing both the movement & breathing practices along with the eating psychology coaching complimented each other very nicely and would recommend that to anyone that is able to do it.

Mary, Austin TX
She took the time to understand my physical condition instead of just throwing out a generic routine. I have back issues and she catered the routine to help me out in those areas. My feeling was she actually cared, which is quite rare to find in my experience. Another aspect I really enjoyed about Kali was that she attempted to hold you accountable and ensure you were putting in the work. Couldn't make a stronger recommendation!

Greg, Operations Program Manager, Round Rock TX
Kali has helped me to remember that without my own self-care, I am of no use to others. She is supportive and very practical. I never feel like I have to buy a load of products to get the benefits from her ideas. I can't recommend her enough if you need a little support in how to take better care of yourself. Without you, you can't do all the wonderful things you desire.

Laura, Professional Coach, Austin TX
Kali helped me take better care of myself. I learned how to keep from re-injuring myself and my pain decreased. The homework assignments encouraged me to make lifestyle changes. The breathing exercise is very remarkable, it helps me to relax and sleep better. I HIGHLY recommend working with Kali.

Don, Territory Manager, Austin TX
Kali Patrick is an unusual lifestyle transformation coach, as she has literally walked the walk. She once lived the 9-5 corporate life, working in "fast paced" high tech startups, and she knows first hand the kinds of stress that modern working life can dish out. She has a remarkable passion for comprehensive healing and personal transformation, and offers a broad palette of expertise in yoga, meditation, making and eating good food, and dealing with the whole picture of how emotional issues translate to physical issues. If you are seeking to make real changes in your life, this is the person to call.

Justin, Author / Playright / Speaker, Waltham MA
I've been working with Kali since August 2015. I was going through a very tough time in my relationship and decided that I needed outside help. I saw Kali once a week for life coaching for at least a month or two and then about twice a month. I've never met someone so genuinely caring and who could give me the outside perspective I needed. As I continued seeing her we began incorporating yoga practices into my sessions to help relieve stress from my life. I then began doing some private yoga sessions to help with my form and increasing my knowledge on specific poses. She was always so patient, gave me life changing advice, and always made me feel so important. I'm so blessed to have met Kali and to have her as a life coach, yoga instructor and to be introduced to Reiki!

Jenny, Sonographer, Austin TX
The Smart Way To Find A Coach

1 Describe Your Goals

2 Get Matched

3 Free Consultations
Find My Ideal Coach Now