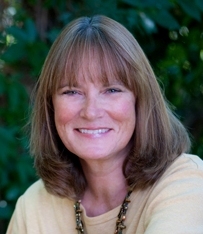 Kath Schnorr CPCC AICL Colorado Springs, Colorado
Career Coach, Life Coach, Spirituality Coach
BS, Abundance Intelligence Certified Leader, Certified Professional Co-Active Coach (CPCC), Conflict Resolution Facilitator
I coach women, age 40+, who lost their passion for their career and want to do something more meaningful. Are you ready for what is next?
About Me
Are you tired of your job?
Have you lost your passion for your career?
Do you want to make a difference, add value and leave a legacy?
I am passionate about supporting women in defining and creating their life so it works for them... because I know it is possible.
I discovered coaching in 2002 and knew I had found my calling and the way to live the life of my dreams. I left my corporate IT management job of over 20 years to start my coaching business and to be at home with my children.
As a parent of a child with special needs, I learned to redefine my priorities; celebrate the little things in life; accept & value myself and others for who they are. I believe each of us has a unique gift to contribute to the world.
I coach my clients back to themselves to create the life they know in their heart is possible. I use my three step process:
1). Tell Yourself the Truth to assess where you are and where you want to go...allow yourself to evolve into the person you want to be.
2). Align Your Life with your values, strengths, and passion.
3). Find Your Voice by integrating your life experiences and share your unique gift with the world to make a difference.
You will begin to trust your own internal wisdom and the divine unfolding of your life. You will experience authentic success, joy and an effortless flow in your life.
True happiness and success comes when you are true to yourself; passionate about what you do and share your unique gift with the world.
Education & Training:
- Abundance Intelligence Certified Leader (AICL). AI is the "IQ for effectiveness", a revolutionary system that helps people increase their effectiveness at being who they are and doing what they CAN do.
- The Coaches Training Institute, Certified Professional Co-Active Coach (CPCC)
- Conflict Resolution Facilitator Training - Aiki Works
- B.S. Mathematics, University of Maryland
Please call for a free consultation to see if I am the right coach for you.
Reviews
Kath has 8 reviews.
"Kath has been an inspiration and a valuable coach in my life. Her compassion, patience and incredible intuition has moved me greatly in being a better coach myself from working together over the last year. Kath has the gift to respectfully go to the hard places with me I don't always want to look at and the gentle strength to push me to where I need to move to. She can call me on my stuff in a heart beat. As a result of Kath's coaching, I'm better at experiencing the joys of where I'm at in life as opposed to always looking at what's next."

Laurie, Certified Coach, California
"Having a casual but meaningful interaction with you helped me narrow and broaden at the same time. I changed my focus; I changed how I looked at my situation and what I DID have to offer instead of focusing on what I was lacking."

Amber, Yoga Instructor, Colorado Springs, Colorado
"Kath has been incredibly instrumental in helping me create a job and career path that fed my soul. What originally seemed like an insurmountable goal, actually materialized just one year later. Kath helped me get in touch with the aspects of my work that I felt the most passionate about. She helped me see that I was truly good at it; and helped me recognize and move through the physical and emotional obstacles that got in the way of me achieving my goal. Kath is my biggest fan. She sees me in the deepest sense and supports me until I've accomplished what I want and need."

Joan, After School Enrichment Program, Denver Colorado
"Kath is the coach to have when you are ready to get out of your own way. It has been her coaching in particular that has held my feet to the fire, literally. Her authenticity and passion is inspiring. Her powerful presence and insights have helped me to gain the courage to reconnect with and honor my authentic voice. Through our coaching I've experienced a level of conviction in my life I haven't felt in a long time, and I can't tell you what that means to me."

Vicki, Pueblo Colorado
"Thank You for today's session. I am still in awe of what came out of our 45 minutes. Truly remarkable! Your insights were extremely helpful, more than you know!! I am grateful. I have an index card with great take aways and my "why" clearly stated, it is quite exciting!! Words that help me tap into that transforming energy that I have longed to have access to on a more consistent basis. I know I have it now. WOW!!!"

Betsy, First Fitness Director, Colorado Springs, Colorado
"In addition to being extremely skilled, Kath is also highly intuitive. This enables her to ask the questions the client needs to hear in order to get in touch with the client's inner core. Kath's sensitivity allows her to guide the client to exactly where the client is ready to be. You definitely make the right choice when you choose Kath as your life coach!"

Kandiss, Supervisor Library, Colorado Springs, Colorado
"Kath , thank you for sharing your great gifts with me and helping me find mine. You have a special ability to combine listening and intuition that really honed in on what I needed during our work together. You were able to hear, and help me connect to the unique voice inside me that was getting drowned out by all the need to's,should do's, and could have's. You helped me learn to share the trust and compassion I have for others with myself. Funny how easy and hard it is to focus on that. Because of our work together I am enjoying the adventures of life, instead of only being focused on the end results, and aligning the adventures with my unique path. Definitely finding the fun and beauty in all things, which for me are the blessings I was searching for. Life is a series of thrilling adventures and thank you for helping me find that."

Jeanne, Manager Oracle Corporation, Colorado Springs, CO
"It's been a couple years or more since Kath and I had our last coaching session and this review is long overdue. Or maybe not. Maybe coming from a perspective of distance helps see the long term value of Kath's coaching more clearly. I struggle for words to accurately and adequately convey what I got from our sessions, but I'll try.

First, how did I choose her? Looking for a life coach, I took advantage of the free coaching session typically offered to interview 3 life coaches. They all were quite different. I chose Kath because she seemed to listen deeply and intuitively and hear what I was saying beyond the words spoken. It was actually an odd choice for me because I'm very logical, concrete (I'm a software engineer), but something about Kath seemed right for me and looking back, I'm sure she was exactly the coach I needed. Interestingly (to me... maybe not to you) one of the other coaches I interviewed was more what I would have told you I was looking for. She was more "I'll have you take these tests and identify strengths and weaknesses. We'll take steps to progress towards... " and etc. She was logical and more 'scientific' and I'm still somewhat surprised I didn't choose her.

So that brings me to the most important question... what, of value, have I retained from Kath's coaching? It turns out, a great deal. Kath helped me see me for who I really am, not who I imagine I am and much to my shock, they were quite different. I still, to this day am dealing with that revelation. She did not say "You see yourself as 'this' and really you are 'that'." Rather as our sessions progressed, I uncovered the reality of me with her gentle guidance. Don't get the impression that I understand myself, my real self, completely now. It's still very much a work in progress. What I got from Kath was the realization that I was not seeing the real me. I had a story in my head of who I am that simply wasn't true. And resolving that difference has made a huge difference in my life. Another thing that came out of the coaching sessions was my life's mission statement. I have read lots of self help books over the years encouraging me to come up with a mission statement for my life. I struggled with that for years, never, ever coming up with anything that was right. Oddly, with Kath, defining a life mission statement was not one of my goals for what I wanted to get out of our sessions. But it came. And it came easily and naturally. And we weren't even talking about defining a mission statement. We weren't even trying to do that. And it is absolutely right.

There is so much more I got. Patterns in my life that I repeated over and over. I saw those patterns prior to my sessions with Kath, but with Kath I came to understand the 'why' which turned out to be incredibly important towards understanding my motivations for what I do and recognizing what I'm pursuing and when I've found it.

I think an analogy describes what Kath's sessions have done for me. It was like I was looking at myself and my life through a mirror that was fogged up and dirty and I didn't know it. Kath helped me see that the mirror wasn't reflecting reality and she couldn't clean that mirror. I have to do it, and I've been working on cleaning up that mirror off and on, ever since. Some parts of it now are crystal clear, and some remain fogged up and/or dirty.

Funny, but today I feel more strongly the value of Kath's life coaching than I did while we were doing it. Kath, I can't put into words how important those sessions were to me. Thank you."

Theresa, Software Engineer Lockheed Martin, Colorado Springs, CO