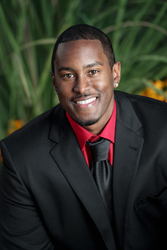 Kevin Coates Englewood, Colorado
Life Coach, Relationship Coach, Team Coach
Certified Peer Mentor, Certified Professional Self-Discovery Coach, ELI-Master Practitioner
I coach individuals who are feeling lost and out of touch with their lives. I help my clients build self confidence, self-awareness and self worth. You must love yourself for who you are first.
About Me
I have personal experiences that many can relate to. I lived in an environment consumed with alcoholism, drugs, murders and suicide. I have my own personal story of feeling lost and not knowing where life was going to lead me. I learned a lot about life as many of my close family and friends were murdered. The influences I lived around just pulled me down deeper and deeper. Coming from an uneducated family who relied on alcohol and drugs to cope, humbled me. It made me grateful! I had to take ownership of my life and dig deep into my soul and figure out how I wanted my life to be. I had to learn to value myself and understand my worth. It was not easy to be honest with all of the darkest fears that had a strong hold on me. I left a dangerous environment to now having a Bachelors degree in Business and becoming a Certified Coach as well as a Certified Peer Mentor.
So, I decided to take my experiences and share my gift to the world through coaching. I am a Core Energy Coach which I will have completed my certification in March of 2017. I have worked with hundreds of individuals over my life on improving their lives and putting themselves first. Together we will face all of those fears that are holding you from achieving the results you want. We will uncover your internal blocks to ensure forward progress can be met. If you are really serious about making changes for the better please contact me. My situation in all honesty was a life or death decision. You only get one life to live, so live it the way you want to and not the way you feel you have to.
Thank you for taking the time to read!
Reviews
Kevin doesn't have any reviews yet.