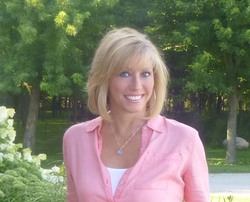 Christian Coach, Life Coach, Relationship Coach
BS; Pastor; Educator; VBI; Radio Ministry
I am a Pastor who has been a Life Coach for 26 yrs. I help clients who have long term illnesses, broken marriages, divorced, or anyone with life challenges who need sound Biblical guidance.
About Me
"The purposes of a man's heart are deep waters, but a man of understanding draws them out." ~ Proverbs 20:5
​
How I Coach
We first need to try to unravel some roots of the issues that have attributed to your present situation. Once we root out the issues from the past, then we can focus on where you go from here and how you get the wheels turning in the right direction. I am not a substitute for the Holy Spirit and never the sole source of your help. I am here to guide and assist you on your journey. The Bible is used as the foundation. No "new age" concepts.
I Can Help You To:

-Move forward after divorce, adultery, domestic abuse, long-term illness, addiction, and more
-Set and achieve goals
-Make important life transitions
-Fulfill emotional needs
-See your life as worthy
-Build powerful relationships
-Look at different avenues for business career
-Make an impact on others
-See how the Bible is your true source of answers
How Much Does Coaching Cost?
Coaching prices are all over the place, if you check online. I could charge the industry standard rates, but I choose not to because I know that finances are tight for many. I have 26 years experience as a Pastor/Teacher in counseling and coaching and have trained extensively in ministry. I have a worldwide radio ministry.
There are 3 programs available. I prefer to work in one month blocks instead of single sessions. The success rate is much higher when the client is committed with their time. But I am making available a single email session for those who need a quick reset to get back on track. Spaces are limited!! When I am full, and I can always put you on a waiting list.
Need Prayer instead? See our website for contact form. You can also view testimonials there. God Bless!! ~Kimberly
Reviews
Kimberly doesn't have any reviews yet.