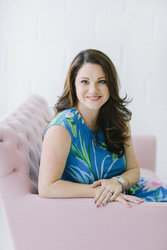 Kristen Coakley

Dubai, Dubai
Career Coach, Executive Coach, Performance Coach
Certified Professional Coaching Certificate
Looking to achieve success in all the areas of your life? I work with clients who are committee and ready to make changes to achieve what they want in their careers, lives and relationships.
About Me
I am passionate about working with people and making change successful. As a working mom, business owner, long-term expatriate and forever student I believe that we have the power to achieve our goals when we set our minds to it. I am a Canadian expat living in Dubai with experience in 4 countries and over 15 years in Human Resources. I hold a BA in Psychology and a Diploma in Professional Coaching Practice through Full Circle Global UK. I am also an accredited psychometric test user and trained in multiple psychometric tools. Currently, I am completing my dissertation studying expatriate working moms in the UAE for my MSc in Psychology through the University of Liverpool, UK.

My approach is built on building a genuine connection with my clients through transparency, setting strong foundations and creating a safe space to explore change. I support my clients to create a vision for the future they want, exploring options, creating forward momentum and committing to positive changes. I create bespoke coaching packages for my clients depending on what their goals are which include one-to-one coaching sessions either in person, virtually or by phone.
Many of my clients are faced with change situations such as changing careers, promotions, moving to new countries/cities or navigating the working world as a parent. I work specifically with women who are trying to develop confidence and understanding of their own strengths in order to achieve career or business success. I also use psychometric tools to enhance self-awareness around work preferences, strategies, strengths and support career changes. The one key element of all my clients is that they are committed to making positive transformational changes in their lives.
"The smallest changes can ripple outwards and have transformational impact on our lives, families, careers and organisations"
Lets see what we can achieve together, contact me today.
Reviews
Kristen doesn't have any reviews yet.