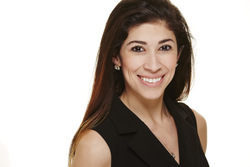 Laura Cabral Fink Bridgewater, New Jersey
Life Coach, Relationship Coach, Leadership Coach
MSW, LCSW, Certified Accomplishment Coach
I coach successful professionals including doctors, lawyers, managers, execs who -are stressed and overworked -want better relationships with their family -want to enhance their health and well being
About Me
Are you successful at work but life lacks meaning? Are you constantly working but it's not translating into the results that you want?
I can help.
I coach busy professionals who are looking for accelerated growth in their personal lives by re-prioritizing what's most important. My clients consists of doctors, lawyers, business executives, business sales, and community leaders. They all have one thing in common: they are successful but something seems to be missing and all the hard work is not translating into true happiness or results.
The real problem is that what these people don't know is that they can have it all. My coaching provides a clear distinction with what's in the way of creating a life where you can have it all, a successful profession, a fulfilling home life and an overall great life. My coaching can have you transform your obstacles into opportunities for development. Once you obtain clarity with your priorities between your work, and your life no longer will you be persistently stressed out and dissatisfied.
Through my unique coaching technique, my clients have produced extraordinary results in areas such as business growth and development, effectiveness and productivity, life balance, loving relationships, and significantly improved health and well-being.
Laura is a graduate of the Accomplishment Coaching Coaches' Training Program, an elite coaching and leadership program accredited by the International Coach Federation. Currently, through the Accomplishment Coaching program, she is mentoring new coaches.

Supplementing her coaching practice, 
Laura has a Masters degree in clinical social work from Kean University in NJ and a bachelors from Calvin College in Grand Rapids, MI. She is a seasoned therapist who currently provides individual, family, and group therapy at a private therapy practice.
Reviews
Laura has 7 reviews.
Working with Laura has been a delight! Through her caring and
masterful way of coaching she has helped me uncover so many things
that have prevented me from moving life projects forward. Over the
past 5 months working with her I notice a tangible shift in my self
and in the way I approach my life and career. I feel lighter, and
increasingly more comfortable in my own shoes!

Laura is amazing, she is a walking heart and a great coach. I 100%
recommend her.

- Claudia L.

Claudia, business executive, Brooklyn NY
I am truly thankful that I have found Ms. Laura Cabral. Laura is very understanding. From the first minute that I met her, I knew I called the right life coach. She is nonjudgmental and is a wonderful listener.
She makes you feel so at ease. In addition, she gives you great lessons to help you achieve your goals. In addition, Laura made herself available off hours for me when I needed her the most. I highly
recommend Ms. Cabral

Dr. Peter, Podiatrist, Piscataway, NJ
Working with Laura has been an amazing experience to say the least. She is a stand for guidance in making phenomenal shifts in my life. Laura has helped me produce major breakthroughs in my personal development. She has also been an incredible mentor for my life and leadership coaching business. Laura brings integrity, wisdom and sincerity to our sessions and leaves me with a feeling of taking action to reach possibilities I've always imagined.

Nelson C. Toronto, ON

Nelson C. Life Coach, Toronto, ON
I've been working with Laura for nearly a year now. It has truly been life-changing. The work is mind-blowing. You have to have an open mind and be willing to do hard stuff, and if you are, you will get amazing results.

Tom R. Software IT, NY, NY
Take advantage of her offer!! Laura Cabral Fink was my coach and she helped me develop the confidence in myself to marry the man of my dreams, explode my business, and face some limiting beliefs I had struggled with in the past. Hesitation is a dream killer. What do you have to lose?

Kerry, Real Estate Agent, Washington DC
I've been working with Laura for over a year. She has been instrumental coaching me through various leadership based situations at work. She subsequently also offered her insight towards my relationship with my wife which has provided abundance of love and gave me the tools to by my own coach.

John T. Contractor
As I've been developing my coaching practice, I found the need to expand my own business externally and internally. From the onset of our sessions, Laura has only provided me with an understanding of what it takes to develop a practice and also encouraged me to recognize my own skills from within. In 6 months time, I was able to create a busy coaching practice. I would recommend her to any entrepreneur or fellow coach in practice.
Thanks Laura!

Jennifer S. Executive Coach/Consultant