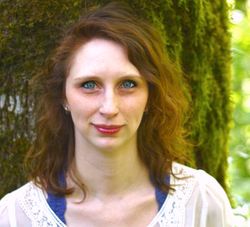 Michelle Garfinkel

Portland, Oregon
Relationship Coach, Spirituality Coach, Life Coach
VITA Method (Tantric Institute of Integrated Sexuality)
I help individuals who are stuck in their heads during sex and want to feel the full depth of their sexual pleasure. I'm perfect for anyone dealing with sex, love, or relationship difficulties.
About Me
Hi there,
Bedroom issues are tough. From lack of desire and performance anxiety to sexual repression and past sexual trauma, this is a really difficult area for most people. It can be especially hard to find someone you can trust. With so many sketchy practitioners and vague job titles it can be really stressful just to find the help you need, let alone solve the problem. I've been there.
My own struggle brought me to become that resource for other people. I'm certified in an intensive, 600-hour program in sex, love, and relationship coaching taught by leaders in the field. I also have an additional certification in Tantric sex coaching and over a decade of intensive spiritual development.
I approach sexuality with a very holistic, integrated mindset. I don't just give you tips and tricks to be better in bed. I take you on a deep, life-changing journey that uses desire as a catalyst for real transformation on emotional, mental, physical, and spiritual levels.
My work is far more than just deep conversation. I use a wide set of meditations and exercises, informed by Tantric wisdom, trauma resolution, and neuroscience. These tools gently release any conditioning that is keeping you from intimacy and connection. If you're not sure what I'm talking about you can find descriptions and instructions of some of these on my website.
Safety is incredibly important to me. All of my sessions are non-explicit and no-touch. Any explicit exercises are assigned as homework to be discussed and processed at the next session. I do everything I can to ensure your safety and privacy.
If this resonates with you please get in touch to see if we're a good fit. If we're not, I'll still refer you to a trustworthy practitioner who can better address your needs and desires.
I absolutely adore what I do and the people I work with. Even if you're not sure about coaching, shoot me an email with anything you're struggling with and I'll help as best I can.
Warmly,
Michelle
Reviews
Michelle has completely transformed my way of thinking, my outlook on life and has helped to abolish long, wrongly held beliefs about masculinity, femininity and the stereotypes that come with both of them. She offers kindness and insightful introspection on all of the questions and concerns I had. She was willing to work on a weekly basis to not only develop exercises to improve my state of mind but to show me how to overcome my personal demons, appreciate my own body and sexuality as well as communicating those ideas and feelings in a healthy way. In a world where men and women still feel confined by their sexuality, lack of answers and untrustworthy people to turn to, Michelle is truly a beacon in the dark. Words alone cannot express how much of a positive experience she has made on me and it is my sincere hope others seek her help as well. I still keep in contact with her to this day and plan on reaching out to her again in the future as well as passing on her information to everyone I know who needs help.

Kyle