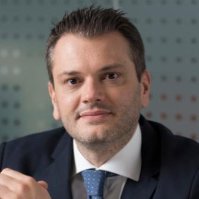 Business Coach, Team Coach, Leadership Coach
MA, MBA
I coach business owners & sales professionals on finding solutions for business growth. I help my clients discover their own resourcefulness and create their unique, personal roadmap to sales success.
About Me
Every professional eventually gets stuck. It's frustrating. I should know, I've been there more than once.
The symptoms are always the same: no matter how much energy you put in, your results never improve. No matter how hard you push, you feel like you stay the same. But, as frustrating as it is, geting stuck is the only real way experienced professionals learn. It's their environment telling them that, in order to move forward, they need different behaviors, ideas, and perspectives. They need to update their playbook.
This is when real growth happens: when we update our playbook.
This is where I help.
I use a solution-focused approach to help my clients (re)discover their own resourcefulness, leave self-doubt behind and succesfully overcome current challenges by updating their playbooks.
Building on 15 years of commercial experience in B2B and B2C environments, in both strategic and operational roles, I specialize in coaching business owners and sales executives on finding solutions for business growth.
My professional background also includes:
- 6 years as a Board Member with direct commercial responsibilities in leading financial institutions;
- 12 years as people manager leading both small, highly specialized as well as large, generalist commercial teams;
- 10 years of ups & downs as a stubbornly passionate entrepreneur.
I have trained in both brief solution-oriented coaching with SolutionSurfers and in systemic individual and team coaching with Metasysteme.
Reviews
Mihai doesn't have any reviews yet.