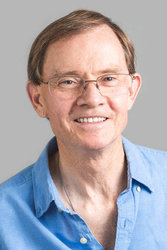 Mitra Somerville

San Diego, California
Life Coach, Spirituality Coach, Health and Fitness Coach
BComm, IYT, Psychology, Avatar
My clients want to be the best version of themselves. They want to be happy and successful in their careers and personal lives. They'd like greater access to their intuition, creativity & inner peace.
About Me
I help my clients become the best version of themselves they can. Early on in our sessions they will share their goals, dreams and passions. This clarifies what is important to them. Then I help my clients identify their current challenges and strengths. They prioritize their challenges and we move directly into finding solutions. Perhaps a client's priority is greater mental clarity and focus or they need effective ways to release emotional and physical stress or they're having difficulty with a personal or work relationship - so we'll start there. Some clients may be unhappy at work or are looking to change careers or they're having financial issues - so this will be our starting point. Other clients may want to know how they can better access their intuition and creativity or they want to learn how to experience more peace in their lives - so we'll focus on that. Some clients may want to start by building on their strengths.
We work together as a team. I provide a safe and supportive space. Many times during our interactions the client will come up with their own solutions. In addition, using my intuition and experience, I offer time tested methods and exercises to help my clients reach their goals and dreams. I have my own book - Treasure Within You and CD - Treasure Within You Guided Meditations and Exercises, to assist my clients to quickly integrate the shared ideas and exercises into their life.
I speak from a deep understanding that comes from decades of consistently applying these time tested principles and exercises in my own life and sharing them with others for over 30 years. I hold a Bachelors in Business, am a Life Coach, Workshop leader, Yoga Teacher Trainer, Yoga and Meditation instructor, Avatar Wizard and self published author.
I coach internationally and nationally, via Skype, WhatsApp, FaceTime, phone and in person in San Diego.
I can help you experience your hearts desires and become the best version of yourself you can.
Reviews
6 reviews (5.0)
Mitra Somerville is a gentle soul. From yoga to coaching, he has helped to guide my personal and business life through patience and devotion. During a session, we focused on the expansion of my massage practice. I have seen throughout the months prior, my sense for structuring, subsistence and management, extensively grow. I highly recommend Mitra and his coaching sessions for those looking to hone their own gifts, through his. Very grateful for his work.

Faryn K, Los Angeles
Mitra is a knowledgeable advisor from the practical to the spiritual. He's a good listener and has great suggestions about how to hone in on a direct way to reach personal and professional goals. I highly recommend his coaching guidance.

Molly H. New York
"Mitra has a wonderful uplifting voice and so many simple useful tools to help anyone manage and improve the conditions they are working with. A great listener, he knew how to quickly parse the issues and gently suggest two or three powerful routines (visualizations, reflection, new habits) to try. Mitra's a published author; one can support and extend the work between sessions with guided meditations in his books or audio. A beautiful sense of humor and balance shines in his attitude toward life and its pain and joys. Very motivating and pleasant experience so far."

Melyssa D., Brooklyn, New York
Mitra is one of those extraordinary people whose gentle word while coaching can resonate deeply into your inner being. He is extremely qualified and I have observed his teaching and coaching over an extended period of time. I would recommend Mitra as coach. He is calm, centered, very dedicated and a wonderful person.

Marshal C. B., Connecticut
I'm so happy that I decided to participate in the Meditation training with Mitra. I liked that I felt comfortable to ask questions and share my thoughts and apprehensions. I was surprised to learn that there are various meditation techniques. The only method I knew of involved sitting cross legged while clearing my mind of all thoughts, which for me is not easy as my mind has a tendency to wander. In the sessions we prepared for meditation, practiced different techniques, shared my experiences and discussed ways to overcome obstacles. I discovered that the success of a meditation session didn't depend on how long I was able to focus; rather it was the experience prior to, during and after meditating. Meditating and our sessions together has brought me sense of presence and calmness.

Janice R., Honolulu, Hawaii
Hi I am so thankful that I had went to your individual coaching sessions and received the recordings from the sessions where you taught me. I have been using them everyday for a week or a little more and have already been seeing results, and have been already receiving visions.. This was a very good thing for me and I am so, so thankful.  So happy and much blessing, 

Crystal T, Honolulu, Hawaii