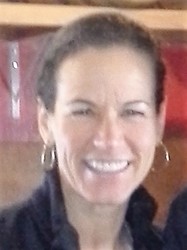 Monique Panet-Swanson St. George, Utah
Life Coach, Leadership Coach, Health and Fitness Coach
Certified Professional Co-Active Coach, BS Nutrition,
Leadership begins with you & within you. Developing a leader mindset affects every area of your life. You'll transform your limiting beliefs, self-sabotaging behaviors & pursue your dreams.
About Me
Do you have a vision for your life? Do you desire to grow, learn, achieve, become more than you are and have a greater positive impact and influence on people? Do you have goals you're aiming towards? You know you have a burning inner desire to be more and achieve more, but something is stopping your growth and progress.
Barriers show up in different forms for different people; mainly in physical, emotional, mental, spiritual areas. Maybe you struggle with the fear of judgment, rejection, failure/success; or lack self-confidence or self-worth. Or you struggle with an addiction. Whichever your pain/challenge/ obstacle, it's stuck in limiting beliefs and false assumptions keeping you from living your life as fully as you want it.
Behavior is produced by what we choose to think or believe. Trying to change behavior without changing our thoughts or beliefs will not produce any lasting change or results. In order to make profound changes in your life, you must be willing to look honestly at your full self. The change starts within you.
I have extensive training & experience to coach you to explore your core beliefs & discover more of who you truly are; to learn the depth & power of your abilities, unlock more of your potential & talents; and guide you to achieve your goals and reach new heights. The outcome of working together: believe in yourself, become the person God created you to be, pursue your dreams, and live your life to the full!
Related Background: Christian; Certified Professional Co-Active Coach (CPCC); Great Story Mastery Coach; Coaches Training Institute Leadership Program graduate; Certified Facilitator for 7 Habits of Highly Effective People (trained 100's of people in principles & concepts of personal leadership); John Maxwell Leadership training; Nutritionist, B.S. with extensive experience coaching clients with emotional eating/food addiction; retired Police Sergeant (25 years).
Commit to your excellence! CALL ME TODAY for a gratis session.
Reviews
Monique has 8 reviews.
"Monique is a gifted coach and mentor. She helps me dig deep to find the source of the issues I'm stuggling with. She guides me as I uncover insights hidden under layers of doubt, fear, confusion and misunderstanding to gain more clarity, confidence, and motivation to act to spur positive, productive change.

I work with Monique on becoming a better life coach myself. And she delivers! During each session, she is focused on and attentive to me and only me. She is dedicated to breaking down barriers, shifting limiting beliefs, helping me find my strengths and learn how I can use them to benefit my coaching practice and my clients.

I have worked with many coaches over the years and I have to say that I have benefited most by working with Monique. She is professional, all-in, enthusiastic, thoughtful, insightful, and intuitive. She has this amazing ability to connect deeply with me and get to the heart of the issue. I leave each session energized and motivated to make those positive changes needed in order to help my business grow and help my clients live more fulfilling and productive lives. I highly recommend Monique as a coach."

Amy, St. George, Utah
"Monique, I have been so blessed to have you in my life. I thank God all the time for you. You have impacted my life in so many ways. There has been so much healing that has occurred in my life since I have known you. I know that healing comes from God. I just want you to know that you are the physical body that He has been using to heal me. Your arms are the arms that I needed wrapped around me when He wanted to hug me. Your voice is the voice He has used to tell me He loves me. Your eyes are the eyes that I was able to look into and know that I am accepted for who I am. It has been the wisdom He blessed you with that allows you to know when I am detached from my heart and am speaking from my head. It is your strength that won't allow me to get away with excuses and motivates me to action. You are the one person that has made me feel safe enough to show the hurt and pain I have been hiding for so long. I am so thankful for you. I am thankful that you have allowed yourself to be used by Him to change lives, especially mine. I just want you to know how much I appreciate you and how much I love you. You are a true gift from Heaven and you will be one of the first things I thank God for when I meet him face to face. Thanks for being you!"

Theresa, Henderson, NV
"Monique, I am so grateful to have you in my life. People like you only come once in a lifetime, and I feel so privileged to have you as my coach. Thank you for helping me leave my broken heart in the past and discovering my courage to change my future."

LW, mother
"Monique, I do not have the words to express my gratitude to you. You have impacted my perceptions of life by helping me to shift my inward vision of myself. Thank you for allowing God to use you and for your tenacity in helping me find that cute little girl I once was. Thank you for your commitment to help me "peel" off the fat to find the woman of God that I am."

Lori
"Hello Monique, I wanted to thank you so much for being a great teacher and friend. Thanksgiving and Cookie day were much easier this year and without me feeling deprived. The one thing that you said that helped the most with these two days is: That it's not about the food but about family and being together for the holidays. This advice with all the other tools you have given us has really assisted me in evolving into the person I would like to become. I know that I still have work to do but you have given me a strong foundation in which to build upon. Without the assistance of you and your class these past months would not have been such a success. I am disappointed that I am not able to attend class but I wanted you to know that the information, support, and guidance you have given me will never be forgotten. Since April I have lost 30 lbs and I know that this attributed to the support of the class and the great instructor you were to all of us. Thank you so much for being such a great example and influence in my life. I wish the best for you and this new class you are starting. I pray and hope that this new class will be able to open their minds and hearts to you and your example so that they get as much out of it as I did."

Jessica, Nevada
"There is always someone in your life that a gift or words cannot give meaning to how much of a difference they make in our lives. In my case, it is Monique. She is that someone who you respect, admire and most of all trust with all your heart and soul. More often than I could imagine, I come away from our sessions with an inner peace, clarity, direction, and knowing I matter. She has a unique way of having me see a challenging situation in a brand-new perspective. It seems that no matter what I'm talking about, she understands. I'm so blessed to have a coach so wise and wonderful as Monique."

Lettie
"What a joy it is to work with Monique! She is such an effective facilitator. She is able to get to the heart of the content and determine how it applies. Any company, person, committee is fortunate to have her on its team."

RT~ Leadership facilitator
"Monique's presentations are amazing because she is present with herself. She shows up as her whole self, and offers you her whole self to help you personally grow. There's nothing she won't hold back from you if she knows it will help you. You can honestly feel she is your immediate friend. I always find myself pondering over my conversations with Monique every time I visit with her. She has powerful influence, and I've met tens of thousands of people. She is always in the back of my mind, helping me make the best decisions for my life. I love who she has helped bring me to become. After her coaching me, my respect for life coaches increased miles high, from an inch. She is more than a life coach. She is the woman we are all trying to become."

JJ, Utah