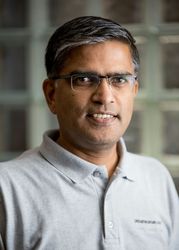 Narayanan PK

Bangalore, Karnataka
Leadership Coach, Business Coach
FCA, ACS
I help high-performing CEOs, business owners accelerate their business growth, exponentially increase their revenues, position their business for long-term success, without getting stuck in challenges
About Me
Are you ready to grow your business to the levels that you really want to?
Do you feel stuck with numerous operational challenges that are holding you back?

Working with me you'll be able to:
Accelerate your business growth and significantly increase your revenues - faster than you thought possible.
Gain competitive advantage by working smarter and innovating faster.
Enhance your leadership presence so that you can clearly communicate your vision and lead your teams more effectively.
Increase your ability to focus and quickly overcome distractions that are holding you back from business growth and reaching your goals.
Uncover simplified approaches to complex situations so that you could act fearlessly and get the outcomes that you want.
Gain clarity in thoughts and confidence to overcome roadblocks and discover solutions that support your path.
The process would broadly involve:
Identifying strategies, specific actions to deal with the challenges fearlessly;
Unpacking complexities, simplifying;
Remaining focused, actions to stay focused, dealing with the distractions effectively;
Deriving clarity, providing clarity to the teams;
Identifying strategies and actions for accelerated growth, resolving the challenges that are on the way.
My ability to 'simplify' helps you unpack your complex situations. My ground-breaking business accelerator programs are honed by years of high-level executive coaching, CEO coaching and consulting. They offer new perspectives to you on how to optimise your valuable time, energy, efforts, and resources to generate the outcomes that you really want!
I had a successful Corporate career spanning over 11 years that saw me traversing through Country leadership roles with Tata Group and Lend Lease Group (an Australian multi-national) across India, Asia and Australia.
Following that I had an illustrious Consulting career of more than 10 years working with businesses growing at scorching pace.
I have been a CEO Coach since 2013.
Reviews
4 reviews (5.0)
We wanted to grow and multiply our revenue 400% in 3 years, but we were faced with multiple challenges. With PK's help, we successfully reached our revenue goals in our desired time-frame and also had a few rounds of private equity infusions through the journey. When we engaged PK, we were at a revenue of INR 15 Crore per year. We wanted to grow and multiply our revenue 400% in 3 years, but we were faced with multiple challenges including the risk and change management aspects associated with such a growth. PK's involvement with our business brought in much-needed focus and clarity to our company and helped us navigate easily through our complex issues. Working with him enabled us to grow our company smoother and faster than we thought possible. We successfully reached our revenue goals in our desired time-frame and also had a few rounds of private equity infusions through the journey. PK is a specialist to help grow businesses - he can add significant value to growing businesses.

Sriram Chitturi, CEO, Shanders Group, Hyderabad
We were able to effectively collaborate with our teams to understand the hurdles being faced by them and effectively resolve them. I would highly recommend PK's coaching services to any business! We collaborated with PK in our bid to restructure our business. We were finding it a challenge to operate and grow our business and we needed a new operating structure to support our goals. While working with PK for a period of about 4 months we were able to set ourselves on the path to creating and aligning 4 strategic business units (SBUs) in the business. We defined and executed performance management initiatives, monitoring mechanisms, and created role clarity at different levels. We were able to effectively collaborate with our teams to understand the hurdles being faced by them and effectively resolve them. We benefited from PK's extensive knowledge and experience in management, leadership, and operations. PK is hands-on, involves himself completely in strategy and execution, and drives everyone to pursue the endeavour relentlessly. We are still reaping the benefits of associating with PK and would highly recommend PK's coaching services to any business!

Sharad Bairati, CEO, Embitel, Bangalore
With clarity comes power, and PK's sessions have given me a lot of clarity - of things to do as well as not to do. Sessions with PK has provided me a structured program on how to grow my business. As an entrepreneur, it is very easy to spend one's time in day-to-day firefighting versus having a very concrete plan for the future. PK, through his questions and sessions, made me think very hard about the exact business that we were in, what our strengths are and where opportunities lies for growth. He has helped me build a 5 year vision of where I would like to take the sales of the organization. The best part of the journey is not just creating the vision, but also detailing it year-on-year with actions on the geographies to penetrate and product extensions. He has also helped me create an organization structure which will help in realizing the vision! If you are looking for growth or help in crafting your vision, I would recommend using PK to provide all the right questions you would need to answer to move closer to your goal.

Gaurav Khemani, CEO, Rollick Ice creams, Kolkata
Through working with PK, we have successfully increased our company's revenue from INR 16 Crores to now closing in on INR 100 Crore mark - all in a shorter period of time than we ever thought possible. Before engaging PK, we were feeling challenged almost on all counts. We had a sketchy sort of idea about growth that lacked certainty and clarity in many areas. We knew that in order to reach our revenue goal of INR 300 Crore per year in 6 years, we were going to need external help. Working with PK brought in a lot of clarity and focus to us. We worked on our business strategy, positioning, and a solid 5 year business plan to transform our business and reach our long-term revenue goals. That followed with implementation strategies and actual execution. We were able to achieve targets that we had set for ourselves, which wouldn't have been possible without PK's help. We highly recommend PK to other companies who want to grow multi-fold. PK is the guy to go to!

Rajasekhar, CEO, ICON Homz, Bangalore