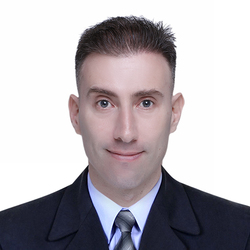 Ozy Abram

National Capital Region
Business Coach, Life Coach, Health and Fitness Coach
Go for freedom! I coach adults who are or will leave a company to freelance or start their own online or virtual business. I'll guide on all aspects, from sales to staff, and keeping healthy.
About Me
Hello, I am Ozy.
Working with me, you'll find clarity so you more easily make the best decisions to move toward the changes you want, especially those changes that let you feel free in your work, lifestyle and relationships.
For 12 years I've run my own business online with a virtual team of over 100. I like to make a success and I like to do with very low stress and no headache. It's all done from a laptop while travelling too. Nice life. It's a life of freedom.
Previously, I've been a tutor, teacher, consultant, freelancer and contractor and coach for many.
I also offer sessions at discounted fees, for people who are in financial difficulty or are full-time students.
Reviews
2 reviews (5.0)
Ozy coached me thru my GMAT, Business School, and career decisions. These are significant life decisions. It requires mentors with the credibility and experience to describe and advise. I was able to stay centered and focused on what is possible and important. We used frameworks to help make sense of complex issues, making points I did not readily see. He was able to frame his experiences and lessons in compelling and engaging ways, which helped me to take action. There are times where he guided me thru tough realities and the most painful of conflicts. It liberate me from my fears and help embrace new paths. In all this this, he modeled the message of integrity, growth, and transformation. Kyle Wu veritas.wu0519@gmail.com 650.304.7016 https://www.linkedin.com/in/kylewu0519/

Kyle Wu, Project Manager
You want Ozy as your life coach: what follows is just details. Ozy lives an extraordinary life, in a literal sense. He is cosmopolitan: born in Australia, yet spent half his life in Asia. He is entrepreneurial: starting from nothing, his editing and translation company now employs more than 100 workers from all over the world, including me. He is smart: I am not the only person who seeks his counsel on matters from professional to personal. Although our relationship began as professional (nearly a decade ago!), I have turned to Ozy at most of my major life events - romantic frustrations and successes, career crossroads and new beginnings, moving overseas again, and countless minor challenges I was struggling to address myself - and have always been glad I did. On a given chat, I never know whether I'll get personal insights, impartial observations, or honest (but fair!) criticism, but I've come to learn I will always get clarity. Ozy's peace of mind is contagious, and you get the sense he's happy to share. That's the funny thing: despite his cosmopolitan lifestyle, despite his bank balance, despite the loyal employees, despite his business acumen, despite his wisdom about personal relationships, he is probably proudest of his kindness. I can tell you that I am more cosmopolitan, more entrepreneurial, and smarter thanks to Ozy. Mark S. mss.tre at gmail.com

Mark, employee and friend