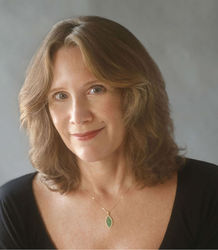 Pamela Thorp New York, New York
Life Coach, Health and Fitness Coach, Relationship Coach
Licensed Clinical Social Worker, Advanced EFT Practitioner, Certified Abundance Coach
I help clients break through blocks that have prevented them from reaching their full potential--be it in the area of health, relationships, career or any issue they might be facing at any life phase.
About Me
Current discoveries in neuroscience give us even more reason to not give up on change! We can develop new pathways in our brain (translating to renewed possibilities) throughout the lifespan. My coaching style combines my years of experience as a Psychotherapist with cutting edge techniques from Energy Psychology--most notably EFT (a form of meridian tapping). After many years of practice as well as teaching and supervising other clinicians, I came to realize that talking alone isn't always enough. Most of us know what we 'should' be doing, but often our goals are thwarted by forces outside of our conscious control. EFT helps access the system in exciting new ways. If your efforts to reach your goals keep getting short-circuited, or you have had years of talking about a problem in therapy and still no-go, this may be an approach to consider.
In addition to my coaching tool-of-choice (EFT) my many years of experience in helping people with their problems has given me a keen eye for patterns and dynamics and great empathy for the human condition.
I am a highly trained, licensed clinician and have practiced in the mental health field for 30 years. In addition to a Masters in Clinical Social Work I received advanced clinical training at NIP TI in NYC, where I currently supervise and teach. I have done my coaching training with Carol Look (Master EFT Clinician) and am a Certified Abundance Coach. I am also a certified IIN Health Coach. If you are ready to take a step forward in your life and my approach feels right for you, I look forward to hearing from you.
Reviews
Pamela has 2 reviews.
When my wife insisted I get some counseling help I was not happy with the idea. I fought against it for months but finally gave in. After my experience with coaching I am bugging all my friends to try it. Pam was able to pick up on my discomfort with being 'the boss'. I now can make better decisions, be assertive when I have to, and since things are running better now with the business everyone is happier-customers and employees. (I hate to say it, but my wife was right again!)

Jim, Small Business Owner, NYC
After three months of sessions I am so pleased with what has happened. I must admit I wasn't sure going in what to expect, but your methods were really effective. As an experienced psychotherapist myself I am impressed with how quickly you were able to zero in on problem spots and keep the work focused. I have finally come to terms with a relationship I've been struggling with for years and enjoying a clarity I had given up on.

Dr. Leigh K., Psychologist, New York City