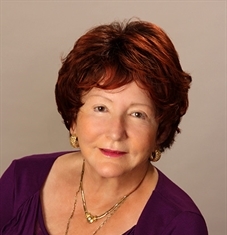 Patricia Isaacson

Leesburg, Florida
Life Coach
PhD in Psychology, Certified Financial Planner; Mensa Member
Working with my clients; we have moved through difficult times - loss of a loved one, divorce, economic hardship, stress, illness, & social anxiety. Outcomes have created positive changes & renewal.
About Me
My passion is to help clients analyze their goals. needs and aspirations. We then move forward to acquire a good and comfortable outcome. My background is in working in partnership with those whom I serve.
I have a doctorate in psychology-have counseled clients. I have experience as an instructor at the college level. I am a Certified Financial Advisor My entire professional life has been centered around helping others move toward their vital self.
MOST EXCITING of all for me is LIFE COACHING-why? Not just my good feeling for the success of my client but my client knowing the success is THEIRS RENEW and REVITALIZE. I want to work with clients experiencing LOSS GRIEF OR DISAPPOINTMENT. I love the outcomes the CLIENTS MAKE HAPPEN
Reviews
I discovered Patricia years ago. I am pleased to have found her again. She is so compassionate and empathetic that it is easy to talk to her about any issue I may be having in my life. She is an excellent listener and understands, without judgement, my current needs. As my Life Coach, she has taught me new tools that allow me to work through my concerns. This lets me move forward, easier than stumbling through on my own. Renew Revitalize Life is the perfect title for Patricia and her knowledge as a Lifestyle Coach. I am at, sixty-three, grateful for her assistance in teaching me new paths. I would highly recommend her and would return to her again. Dana Will

Dana