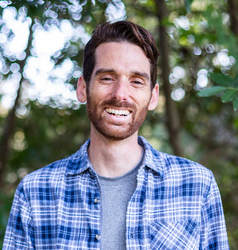 Paul Stoutenburgh

Berkeley, California
Life Coach, Spirituality Coach, Health and Fitness Coach
Completing M.A. in Psychology, 4 Month (28.5 CCEU) Coach Training, C.A. State Teaching Credential
I am a coach & teacher. I help people access their intuition so they can overcome internal & external obstacles to happiness. I am completing an M.A. in Psychology after a decade in education.
About Me
Paul is a teacher, a coach and a lifelong learner. He has worked in education for more than a decade, and is currently offering life coaching and mindfulness instruction. Paul is a master's student in the East-West Psychology M.A. program at the California Institute of Integral Studies. He is also a credentialed science teacher and holds a B.S. in Biology. His work is grounded in science, psychology and ancient wisdom practices. He believes in the power of the human spirit: that anyone can work to overcome internal and external obstacles and live a full and happy life.
Reviews
Paul doesn't have any reviews yet.