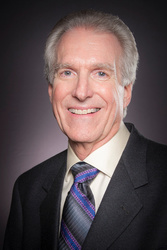 Ronald Graves

Kernersville, North Carolina
Executive Coach, Business Coach, Leadership Coach
BA, Certified Safety Professional, Certified Performance Consultant, Certified Coach, Speaker, and Trainer, Certified Behavioral Analysis Trainer
I coach business leaders to discover their masterpiece and live into their greatness, those who understand that in order to improve their business and their life, they must first improve themselves.
Details

Kernersville, North Carolina 27284
+13369059810
Send Message
Visit Website
Hourly Rate: $180 to $260 US Dollars
Gender: Male
About Me
Imagine a relationship where you're asked to think rather than being told what to think, a relationship that is focused on your potential, not your performance. This is coaching, a designed alliance where the single purpose is achieving your intended outcome.
Discovering that what lies behind you and what lies before you are trivial matters compared to what lies within you. Understand that your current realities do not define your potential they are merely your current awareness of your potential. Discover the magnitude of what's within you so you can conquer the magnitude of what surrounds you.
Coaching is about many things, however, principally it's about change. It's about developing emotional intelligence and conscious awareness. Coaching addresses the whole person, and it affects every area of your life, not just the business part, but also the personal part.
So how I operate as a coach? I believe in you completely. I believe that you can succeed in achieving your dreams, your goals, your vision. You were created to be great. The coaching process can help you discover the greatness that lies within your DNA. I will stretch you, challenge you, and sometimes confront you, but always from a position of support.
I will travel with you through with the coaching engagement as an equal partner in your success journey. I will help you identify, define, and overcome the limiting beliefs that are holding you back. We're taking this journey together but it's all about your success. I will be honest, open and nonjudgmental. I will help you achieve all that you can be as long as you stay true to your own best interest.
I'll ask you to consider going farther than you're prepared to go or past where you think you're capable of going. We all have self-imposed ceilings on how good we think they can be. But I believe you're better than that. It's my responsibility as your coach to help you identify those barriers and break through to get to the next level. You can do it!
Reviews
Ronald doesn't have any reviews yet.