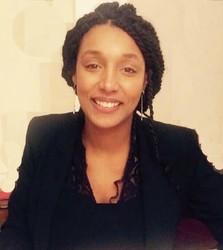 Sarah Bedford

London, England
Leadership Coach, Performance Coach, Career Coach
MS in Positive and Coaching Psycology, Coaching Diploma, PRINCE 2, MA Finance
Are you struggling as a manager? Are looking to build your leadership style and engage your team? This program will help you to become an inspiring leader and create a lasting impact in your workplace
About Me
I have served as a senior manager, leading global teams in the IT financial services for the past 10 years, and I am all too familiar with the challenges faced by managers in this evolving and fast-paced workplace.
As leaders, you want to make an impact on your team, help them find their purpose, keep them engaged and ensure they continue to develop professionally to help the organisation drive greater business results. But you don't know where to begin!
You play an instrumental role in your team's engagement and performance. Research from the Gallup institute shows that 70% of the difference in team involvement across business units is down to the leadership qualities of the manager. In times of crisis, your ability to clarifying purpose, articulating meaning, as well as creating and communicating vision will set you apart from the other managers.
The transformation starts with yourself! Positive psychology coaching offers a unique scientifically-rooted approach for you to become a better leader. By developing a great level of self-awareness and playing to your strengths, you can start to carve out purposeful business strategies that allow you to address areas such as communication gaps, work like balance, time management, career development, leading through change, building resilience, building strengths-based teams, ext.
My coaching process offers individuals innovative and engaging tools to approach their roles as managers with a major focus on action.
1.Self-Discovery​
2.Goal Setting​
3.Implementation Strategy​
4.Actioning
"When every action has a purpose, every action has a result."
— Greg Plitt
Are you ready to change your mindset and create a more purposeful organisation? Then let's get started!
Reviews
Sarah doesn't have any reviews yet.