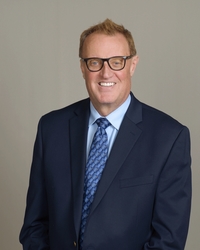 Scotty B

Anaheim, California
Life Coach, Money and Finance Coach, Business Coach
BA, BS, BComm, MA, Chaplain in Training, Health Certification for Masters, Several Counseling Courses, Top Coach In Top One coaching for several years
I have developed a quick & easy process for people to get the breakthrough they want and the transformation they deserve. My ideal client is likely to recommend you to their friends and colleagues.
About Me
FREE 15 minute consultation to see if we are a great match! Over the last 20+ years I have developed a quick & easy process for people to get the breakthrough they want and the transformation they deserve. Have your breakthrough NOW! No need to spend large amounts of money to get what you're looking for!
Only a few sessions are needed to have the life you want!
Perhaps one phrase I say can change your life forever. With this one life we have, wouldn't you want to live it to your full potential? Let me unlock that with you!
I've never had to issue a refund to an unhappy client, I consistently get great testimonials that forward my business, and clients are happy to refer their friends to me.
Reviews
5 reviews (0 verified) (5.0)
I have known Scotty for Nearly 2 decades. During that time his mentorship and coaching has help me through life's ups and downs, launching several new businesses, and Multiple breakthroughs. He has been instrumental in helping me identify and overcome obstacles. If you're at a point where you feel stuck or seeking guidance I fully endorse Scotty as a guide for you.

Andrew D
I met Scott in 2008 in a seminar. At the time I met him, he offered to give me $1,000 dollars to help pay off a debt. I didn't even know him that well. I had just met him. I was really stunned by his generosity. Scott, has also offered me coaching regarding relationships. His coaching is always straight and to the point and has a huge commitment to get to the heart of the what your breakdowns are in life. In the coaching sessions, I have had with him, I have always been left honored, appreciated and respected. Having Scott coach you will be well worth your time and money. You won't be sorry that you chose Scott to be your coach.

Bill D.
where to begin.. I have known Scott since college. Always very knowledgeable, leads with understanding ,and very creative. he is very passionate about having a plan and attaining it. Always mindful of the people he surrounds himself with and has a true zest for life.. Never one to back down from a challenge, the easiest of people to talk with while at the same time putting your mind and heart at ease. If you have a problem he will work with you to solve it and rejoice with you when you achieve your goal. If you need a new strategy and help working toward your goals, Scott is your go to guy!

Nan C.
Scotty was a huge help to me years ago when I got laid off from my previous job and was considering helping another friend start up a business in software warehousing for small businesses. Scotty had great advice and was most helpful in his amazing, positive attitude when I needed it most. Years later when the company was having some very difficult times, Scotty told me exactly what to do and what to expect if I followed his advice. I DID follow his advice and he was right on every count. Now I no longer have to worry about my retirement and life is good. And besides his great advice he has a wealth of knowledge to draw from. He's been there, done that, and knows what to do. I couldn't recommend him more.

Grant K
https://www.facebook.com/upliftwithscottyb Check out my reviews and see what real people have said about me! Call me anytime! (657) 445-0379

Everyone