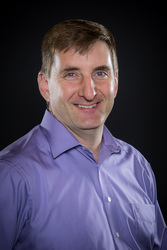 Scott Hopkins Tampa, Florida
Executive Coach, ADD ADHD Coach, Leadership Coach
MA
I coach small to medium size companies looking to develop leadership skills within their organization, also adults in high school, college and beyond diagnosed with ADD/ADHD to unlock their potential
About Me
Keyotic is a disable veteran owned business that's passionate about empowering leadership and inspiring insightful growth. My focus is developing the best in people and organizations through learning and transformational awareness in an environment conducive to growth!

24 years of leadership, organizational and professional development as well as managing training and operational programs and projects, it was time to bring that experience to others. Keyotic uses some of the most sought after Coaching, Training, Professional Development and Instructional Design expertise to promote the growth they want. Focusing on those individuals and companies who understand the value of their potential and are looking for a way to harness and influence those around them while breaking down barriers to success. We believe you have to change the way an organization thinks before you can change the way it acts. Our programs are tailored to each client.
We specialize in both Business and Leadership coaching for Leaders, executives, managers and teams, as well as coaching for those diagnosed with ADD and ADHD.
Through the ADD Coaching Academy, I am gaining the skills and knowledge to provide adults with ADD and ADHD coaching that allows them to unlock their potential and grow as successful individuals. On top of my coaching training I have also lived with ADD for the past 35 years in an environment where I needed to learn to cope how ADD affected me without regular drugs or therapy. I understand the ADD/ADHD mind from the
Reviews
Scott doesn't have any reviews yet.