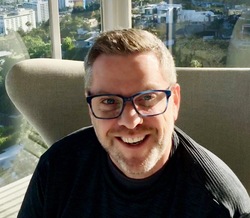 Sean Carney Los Angeles, California
Career Coach, Leadership Coach, Entrepreneurship Coach
MBA
I coach people in their pursuit of better-finding better job, building a better company, being a better leader, or just being a better human.
Details

Los Angeles, California 90025
310-562-0227
Send Message
Visit Website
Hourly Rate: $125 to $200 US Dollars
Gender: Male
About Me
Whether you are seeking a promotion but can't seem to get there, want a new career, or are ready to take the leap into entrepreneurship I can help you.
I work one-on-one with clients in my office or via video call with clients from around the world.
I take working with my clients seriously and am a believer in supporting individuals that want to be better at what they do. I live vicariously through your successes.
My best partnerships are with those who understand that they need to do their work to get where they want to be. These are the ones who are committed to making a few changes, willing to do what it takes, and also have a little bit of fun along the way.
I am so confident that you will get value out of coaching, that I provide a money back guarantee and require no contracts from my clients.
If this sounds like a way you like to work, and I might be someone you like to work with contact me for a complimentary consult.
Reviews
Sean has 19 reviews.
I thoroughly enjoyed working with Sean. I really appreciated how thoughtful he was throughout our dialogue as well as the practical solutions he helped me arrive at. Highly recommend to anyone looking for a meaningful, productive discussion about work or life.

Greg J.
"I saw immediate changes to my interview success after working with Sean. He made me feel like he was supportive and on my team from the very first meeting. He asked me questions that would give insight into my career history and my specific interview challenges. He encouraged me to prepare answers in advance, elevator pitches, body language, energy, and closing. Then he stress tested my performance through a series of mock-up interviews and made sure I incorporated the changes required. Sean always expressed confidence in me and supported me. His coaching made a huge difference and I got my dream job!." – Stephanie Musur

Stephanie M.
"Sean is an excellent resource for anyone hoping to redesign their career or their professional trajectory. He is full of ideas, suggestions, and systems to promote a deeper exploration of what you want and how to achieve it. During my meetings with Sean, I felt very "seen" and his listening skills and ability to hone in on my specific goals were very much appreciated.

I am wary of the term "coach", be it career coach or life coach, because in my experience it means you are quickly lumped into a category and none of the ideas or methods are personalized for you in your specific situation. I never felt this way with Sean. Highly recommend!"

Malia H.
I just completed my 6th session with Sean and am not exaggerating when I say, this work has already changed my life. I've been stagnant with my professional life, frustrated, under employed, not making a good living I'm used to for some time, though I enjoy many aspects of what I do as a marketing professional. Sean's approach is detailed, thoughtful and methodical, which is the perfect complement for my tendency to go off in a million directions. He is generous with his time. He really helped me focus and stay on track, which was no small task. I came to Sean primarily to be able to accurately define my ideal job and pursue it, and we genuinely tried to do that. But in the end he helped me feel confident enough to switch my mindset to a more entrepreneurial approach to work which is a MUCH better fit for who I am. I'm a writer, connector and communicator. I'm a creative person and free spirit who need flexibility and freedom to thrive. He helped me understand that and even more so, that I can make a living on my terms. I still have work to do, but am well on my way and opportunities are showing up now that I'm not trying to force myself into a traditional 9-5 type mold. I wish I'd found Sean about a decade ago, but am so glad to be finally on my correct path. Life is too short to put stuck in the wrong work, company or field. Thank you Sean!

PS - I also appreciated the fact that he did not push me into or require pre-payment for a block of sessions as some require

Michelle R.
I was working abroad and planned to move back home. I needed a career coach to help me with strategically planning for 3 important steps (1) Leaving the current job, (2) Assessing my strengths and values and matching them with a career direction that will be the best fit for me (3) Identifying companies and searching for jobs, applying, networking, preparing for interviews and salary negotiation.

I couldn't have received better support and guidance elsewhere than from Sean throughout this challenging process. I have worked with a number of career coaches in the past and Sean is the best by far. Also, great value for money. The quality of support and advice I've received and what we have been able to accomplish together is worth many times the price.

Sean has a very unique and innovative approach that is also clear and easy to understand, easy to follow yet very comprehensive when it comes to exploring my strengths and a career that would be the best fit for me and formulating an effective job search strategy:
- Sets very clear expectations of what we wanted to achieve together at the different stages in process with clear instructions and guidance to help me achieve these objectives.
- Guides me through creating my career Blueprint by assessing my strengths, weaknesses and values then draft/ plot these to form the vision of how my career looks like, focusing on a number of areas that are most important to me.
- Always has great resources to share for the different topics we discussed (ex: which career path to pick between two options, how to apply innovative thinking into the job search process and approach it systematically/ methodically while leaving plenty of room for flexibility to adapt when a new path/ option emerges as a result of our work.
- Makes a clear effort to knows my values, strengths, weaknesses very well in order to coach me effectively.
- All of Sean's advice are wise, insightful, supportive and based on solid coaching and working in industries experience and knowing my professional attributes well. Whenever I have questions concerns and/ or any confusion, I can always trust that Sean will have the best answer/ advice.
- Provides plenty of encouragement when self-doubt creeps in and helps me see more clearly my skillset and capabilities.
- Guides me through reassessing our strategy and direction and make any appropriate changes regularly as we discover new information/ insights. Helps steered me back on track when I wandered off on a tangent
- Helps me build and expand my knowledge of the job market
- Always makes time to provide his support and advice on short notice when an urgent opportunity comes up

What we've accomplished together so far:
- Successfully navigated my exit from the previous role in the most organized and well-thought out manner, leaving my successor with plenty of time for training handover, leaving my managers and colleagues with a great impression and memory of working with me
- Identified all my key strengths and weaknesses, linking them to attributes in the next job that I would most value and those which might not have a positive affect on my performance
- Identified a number of career options then narrowed down to 1 through a sound process of elimination
- Launched a job search strategy that maximizes my efforts to help me be the most effective in a short amount of time.

I'm now in the next phase, networking, searching & applying for job openings and Sean is always there to give advice, to help me (1) clear any concerns, (2) gain better insight into how to navigate any particular parts of this process and (2) adjust my approach to be more effective
I am absolutely confident that with Sean's coaching & mentoring, we will very soon arrive at a great career role that is the best fit for me

Kristine B.
Sean is an excellent resource for anyone hoping to redesign their career or their professional trajectory. He is full of ideas, suggestions, and systems to promote a deeper exploration of what you want and how to achieve it. During my meetings with Sean, I felt very "seen" and his listening skills and ability to hone in on my specific goals were very much appreciated.

I am wary of the term "coach", be it career coach or life coach, because in my experience it means you are quickly lumped into a category and none of the ideas or methods are personalized for you in your specific situation. I never felt this way with Sean. Highly recommend!

M. Hall
"It is rare that to find consultant that has the patience to absorb the background that the new relationship is bringing and to offer honest participative feedback. It requires organized approach and attention to detail that Sean brings to the table. His diverse experience and passion to drive deep change is reflected in the actions that you come up during the conversation with him. I worked with him when I needed help with my career change. His infectious enthusiasm still reminds me of the first conversation we had. I highly recommend him sharing his knowledge under any setting."

S. Kumar
"Sean's leadership and dedication deserves utmost recognition and praise. As a young entrepreneur based in Ireland, Sean has demonstrated that he can connect complex businesses with international connections to drive sales. I am now operating my business in a different hemisphere, full of inspiration and a clear commercialisation path. If anyone has global ambition, then Sean is the right guy to talk to."

Daniel Thewlis
"I have the very fortunate opportunity of recently working with Sean on a consulting basis, which included an initial discussion over the phone, followed by two, 2-hour, in-depth sessions. I am deeply grateful to be able to collaborate with him on several levels! At our recent "in-person" session at his office,
I was immediately put fully at ease in his presence, which made it all the more productive to discuss my background, knowledge, and skills connected to my field in the Performing Arts. Sean was genuinely interested in what I had to say and I felt we created a strong, personal connection right from the beginning of our session.
On top of our personal discussions thus-far, Sean has continuously followed-up with a wealth of helpful correspondence via email. His creative advice, specifically geared toward self-awareness and forward direction, included an in-depth discussion defining my strengths and weaknesses, plus providing several methods to widen my professional exposure via tools on LinkedIn. He also cited precise ideas on how to overcome concerns I had connected to my general mode of operation (both on a professional and personal basis). Our two-hour session literally flew by and I look forward to further interaction in the near future.
There is a wealth of important information to ponder as a result of his counsel. I cannot recommend Sean Carney highly enough to anyone seeking guidance which will ultimately inspire innovative directions toward inspirational and successful career goals! "

P. Somogyi
I am very thankful that I have had the opportunity to work with Sean. The tactical and strategic design of his methods were impact-full immediately. I look forward to continuing to work with him as an exceptional resource.

A. Potts
From the initial consult phone call to the first session, Sean has been clear and concise on his method on helping you figuring out your purpose. Although I still have a lot of work to do to find my path, I felt empowered after our first appointment. I appreciated learning how to take what some might perceive as a negative trait and flipping it to a positive in the correct circumstances or experiences. I am pleased with my choice to work with Sean as I explore what path I want to pursue and the one that is most authentic to who I am.

Tara S.
Sean, worked personally with me to understand and clarify my goals. In-person strategy sessions combined with customized self-assessment exercises refined my career focus and made me realize a few things I didn't know about myself.
I was a bit hesitant at first to try career coaching, since I didn't know what to expect. Sean took the time to talk about my initial thoughts before he even proposed a plan to work together, and minutes into our first meeting I knew I had made the right choice.
I would recommend Sean to anyone who needs more focus, direction, and honest assessment of their companies or careers.

Eric D.
I am an entrepreneur & small business owner in Los Angeles. I have worked with Sean since 2016 in various areas: marketing, strategy, collaborations, new product & services ideas, etc., and have had such great results that I have referred others to him as well. His logical approach combines with innovation & forward thinking & always keeps the big picture in mind. Highly recommend."

Madison Y.
"I came to Sean looking to improve my resume so I would get more traction with hiring managers. Instead of a quick glance and some brief recommendations for improvement, I got a coach who took the time to get to know me, my strengths and weaknesses, taught me how to cater a resume to a specific job, and guided me through every step of the interview process. The coaching methodology isn't quick, but it's thorough, straightforward, and priced to get the job done rather than to count the minutes on the clock."

Josh B.
Sean always took the time to mentor and motivate me. Even when we were in different time zones, and only able to talk on the phone, or email. He helps me consider all facets of each situation, and with my goals in mind, guides me to make strategic decisions. This has been especially helpful as I've taken on more and more responsibility. Innovation is a major focus of Sean's, so his viewpoints during our sessions have influenced my own thinking too, and that has resulted in growing recognition for my contributions at work.
I highly recommend Sean Carney for your success coaching needs!

Marcella B.
Sean was very helpful and totally professional. His office environment was very relaxed. I needed help developing my resumé, and especially conveying my professional attributes and not just work experience. Sean provided extra help after our sessions via email in the evenings and over the weekend. I'm extremely satisfied with Sean's services and will probably return, and I'd recommend him to anyone needing resumé and career advice. Thanks Sean!

This customer rated you highly for work quality, professionalism, responsiveness, value, and punctuality.

Joe B.
Sean is a pleasure to work with and very insightful.

Elena H.
Sean helped me identify my priorities as I planned my transition from a 35 year career in academic pathology to retirement. He has put together some useful tools to help guide the process. He is a good listener and I felt he adapted his approach and his thinking based on our conversations and written communications over several months.

Linda S.
Loved working with Sean at Loocidity. He was prompt, helpful and gave great suggestions on how best to complete the project within scope and budget. Got the project done way ahead of schedule and I would absolutely work with him again. 5 stars."

Laura W.