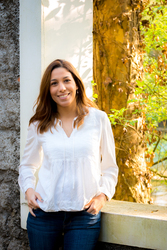 Sheila Coppini Arcata, California
Life Coach, Family Coach, Relationship Coach
Are you between 18 and 35 years old ? Do you want to improve your relationship with others and how you view, treat and think of yourself? I help men and women like you heal and find self-care.
Details

Arcata, California 95518
7077866755
Send Message
Hourly Rate: $75 to $100 US Dollars
Gender: Female
About Me
Do you have scars from your past that are limiting your possibilities? Do you feel like you keep making the same mistakes or your fears don´t let you connect with others and progress in your career? I totally understand you! That is why I created a platform where together we can talk and find the most suitable ways for you to reach your goals and break free from any painful ties that keep you from being sincerely happy.
I have come a long way in trying to leave the unchangeable in the past. I have learned all of what I am offering to pass over to you, every tip that has been beneficial to me and others that like you have learned to overcome all the fears, resentments and anguish.
Have you ever felt like you are not showing the people around you the real you? That you are much more than what people perceive you are? Have you wondered why the best of you is somehow always blurred away? Then maybe you need to reconnect with your true self. Your true self is vulnerable until you learn how to strengthen it, there are many distractions and many things along the journey that can really make you forget who you truly are and all the beauty that lays beneath your pain and your loneliness.
I can assure you that when you have reconnected with your true self and learn to mute off all the noises around you will be happy. Not happiness that we buy away with clothes or temporary distractions that only last so long, but truly happy, from inside out.
Reviews
Sheila doesn't have any reviews yet.