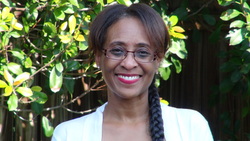 Starr Burgess

Pflugerville, Texas
Performance Coach, Life Coach, Entrepreneurship Coach
Have you run out of resources, feel stuck, or overwhelmed? My passion is helping people transition from "No I can't" (negative self-talk) to "Yes I Can" (positive self-talk) and find their destiny.
About Me
Starr Burgess is an accountability partner that is able to discern what her clients can't see when their blind spots block their vision. With over fifteen years of combined experience in corporate, education, and coaching she continues to help people find success both professionally and personally.
So how can I help?
The trials of life can be times of one's greatest discovery. At some point every person searches for meaningfulness, desires a sense of belonging, needs connection, and struggles to gain perspective; coming to that fork in the road where they either go down the path of fear or they choose to go down the path of believing is seeing. Your history is not your destiny. No more running. Make the call. Partner with LifeMenders Coaching, find your destiny!
Reviews
Starr doesn't have any reviews yet.