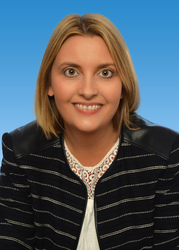 Susan Manning

Ballincollig, Cork
Career Coach, Leadership Coach, Executive Coach
MSc in Coaching and Behavioural change,Myers–Briggs Type Psychological preferences Indicator (MBTI), Time to Think Facilitiator, Korn Ferry Trained
I coach professionals who are unhappy and unfulfilled in their career and want to develop a plan to make changes and I do this through a four part process
About Me
How do you identify the question that you need to answer to live a successful life?
Often you are closer than you think and all you need is a new pair of eyes to help you see what is in front of you and keep you moving in the right direction.
My move into becoming a full-time coach came about because I stopped to reflect on my life's purpose and examined what I wanted to do and who I wanted to be. I believe passionately that we only have one life and we should live the best life we can. I have 22 years' experience working in the field of HR and coaching, I have an MSc in Coaching and Behavioual Change,my experience and education gives me the right tool set to support my clients.
By creating a confidential space for you to think and using a process broken into 4 parts, I can help you clarify your thinking, identify opportunities and design a plan that will deliver success to you.
Some reasons for coaching:

•Coaching leaders who are dealing with change
•Career coaching and clients who want to move to the next level in their career
•Clients who are in a start-up organisation or a new leader
•Interview preparation including CV review
•Coaching the 'sandwich' generation, whose life is busy with their career while being responsible for bringing up their own children and the care of their ageing parents
•Clients suffering from 'imposture syndrome' and work anxiety
•Client who need to navigate organisational 'politics'
•Mangers who need to move from managing a team to leading a team
•Executive leaders who are suffering from burn out due to the constant change they have in their organisation
•Clients who need to set up boundaries or find a work/life balance
Reviews
4 reviews (5.0)
Working with Susan provided significant insights to the areas we were focusing on. Susan was compassionate, supportive and also challenged me, helping me to dig deep and reflect on what was truly important to me. This provided a framework for me to move forward and appreciate my opportunities and talents. I would recommend Susan to others who may have hit a career rut

Tina, Senior Leader (Leadership Coaching)
Susan is a fantastic coach using industry knowledge and challenging questions to make sure you get the most out of your coaching session. Susan looked at my CV in depth, using coaching questions to identify what motivates me, where my strengths lie and what I wish to achieve professionally. Susan cultivated positive emotions throughout the coaching sessions and would check in with me in the weeks following our sessions to see what changes I had implemented and supported me throughout. She gave me potential interview questions and guided me using the STAR principles. Thanks to Susan I can see a clearer career path and have a better understanding of how to become my best self. Susan is very professional and allows you to lead the session but takes charge when she can see you are veering from your original focus. '

Leah Aftab. MA Applied Positive Psychology
When I first started attending sessions with Susan I was lost both personally and professionally, very quickly she understood my needs and structured the sessions and we came up to work from. Since then Susan has helped me achieve my short term goals and continues to help me with my long term future life goals. She also helped me appreciate what I have achieved and gave me some perspective. I felt my needs and issues were being listened to and that I have made significant progress and continue to do so with Susan's help.'

Anthony, Data Analysis (Career Coaching)
I have worked with Susan over the last five years and each time I meet her, she has the ability to ask me a question or a series of questions that I had not thought of before, which helps me see situations from different perspectives. Susan quickly built trust with me, making me feel comfortable to be open and really delve into what I was thinking. She developed a positive listening environment which led to further reflections from me, which helped me create momentum to move forward in a new direction.

Mark, Project Manager, (Leadership Coaching)