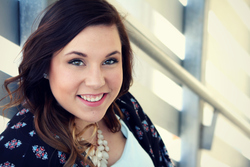 Taylor Anderson

Kansas City, Missouri
Life Coach, Relationship Coach, Family Coach
BA, Psychology, Minor in Family Studies
I coach those who want to achieve the highest version of themselves. I help by holding them accountable for reaching their short/long term goals in their personal lives/careers/relationships/health.
About Me
I coach via email, and phone. Don't let location hold you back from utilizing my coaching skills!
As a life coach, I show up for my clients. I hold them accountable for themselves, their own happiness, and their goals. I lovingly challenge my clients through weekly action steps that are created specially for their personal needs.
I see a lot of people holding themselves back and that is simply because they see where they want to end up, but not necessarily how to get there. Thats where I come in! With a fresh set of eyes and ears, I creatively help you get to where you want to be!
Maybe you want to start dating after a bad break up, or just have never dated before at all!
Maybe your kids have all moved out, and you finally have time for yourself!
Maybe you're ready for a change in career paths, or wants that awesome promotion at work.
Maybe you're ready to rekindle a relationship with a family member you haven't talked to in ages.
I can help in all these situations!
I used to accept an ordinary life. I lived day to day, doing the same things over an over again. One day, I decided enough was enough. It was time for a change. I quit my full time job, started my own Heart Happy Movement, and never looked back! I now enrich the lives of others. When you find happiness within, it radiates to all other aspects of your life! Life Coaching is truly my passion. They say if you do something you love, you'll never work a day in your life! As a Life Coach, I have devoted my life to helping others. I believe that everyone should live the most fulfilling life they can while being the best they can be. With me by your side, you'll never be alone in your journey!
I am a Kansas City native. I am proud dog mom of two adorable pups. I graduated from UMKC with my BA in Psychology and from the Health Coach Institute with dual certification in Life and Health Coaching. I make sure to do at least one thing every day that makes my heart happy.
Reviews
Taylor doesn't have any reviews yet.