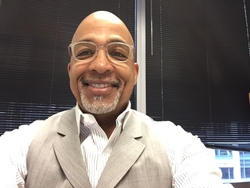 Ted Hawkins Smyrna, Georgia
Executive Coach, Leadership Coach, Team Coach
BS, CPA
I'm a Professional Certified Coach (PCC) who specializes in assisting with the advancement of senior level high performing professionals. I'm also a CPA and former Partner with a Big 4 Firm.
About Me
Professional Certified Coach (PCC)
Ted Hawkins is the Founder of Timely Steps, an Executive Coaching Company. I am an ICF Professional Certified Coach after a long and successful career in Corporate America as a corporate leader and consultant. I was most recently a Partner with PwC where he led businesses to success domestically and globally for over 21 years. My clients have included Chief Operating Officers, Vice Presidents, Partners and Directors of Professional Services Firms in a wide range of functional areas including sales, human capital, finance, accounting and consulting. Specialties:
Executive Coaching:
Bridging the gap between where they are personally and professionally and where they can be. Adept and consistently proficient in identifying and navigating those challenges both perceived and real that stand in the way of real progress.
Training & Education:
Bringing coaching and leadership development to corporations, businesses and organizations to help managers, executives, CEOs, and owners increase levels of productivity and well-being, enhance potential, retain employees and create balance in rapidly changing markets.
Talent Acquisition:
Supporting clients as they endeavor to enhance sourcing models and minimize bias in hiring.
Partner Advisory, Forensic Services and Diversity Sourcing Leader
I have broad experience providing expert consulting services in connection with commercial disputes and corporate investigations including regulatory inquiries globally. I also served as senior advisor to the Firm and devised or augmented processes to ensure that the Firm could identify, attract, develop and retain talent across and support the Firm's talent strategy. I was a spokesperson and thought leader for the Firm on human capital issues.
Reviews
Ted doesn't have any reviews yet.