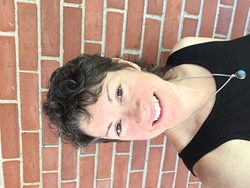 Theresa Grisanti Northampton, Massachusetts
Health and Fitness Coach, Relationship Coach, Spirituality Coach
MA, CHHC - Certified Holistic Health Coach, EEM-AP
I specialize in helping people suffering from chronic illness to increase their energy, sleep better, improve their relationships and have the motivation and clarity to pursue their dream life.
About Me
"Your body wants to heal. Healing occurs naturally and effortlessly when the energies of the body are in balance." ~Theresa Grisanti
With over 30 years of training and coaching experience in Psychology, Nutrition, Health Coaching, Energy Medicine and Reiki and an intuitive understanding of the human body and interpersonal relationships, Theresa Grisanti, MA, CHHC, EEM-AP specializes in identifying what drains your energy mentally, physically, and emotionally to keep you from living your life fully and completely.
Theresa has studied with leading healers in her fields and has created a program that uses a combination of coaching techniques and unique energy clearing protocols. With these tools, she works with you to release old patterns and beliefs holding you in stuck life patterns. With new lightness and and internal awareness, she will help you craft the life you want with joy and vibrancy integrated into your well-being.
If you want more energy, vibrancy and clarity, contact Theresa today to find out if Holistic Energy Coaching is the right fit for you.
Reviews
Theresa doesn't have any reviews yet.