Today's Featured Coach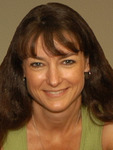 Life Coach, Spirituality Coach, Health and Fitness Coach
I work with people who are willing to dive in and uncover hidden thought habits and core beliefs that cause them to be at the whim of their emotions, fall short of goals or not express their needs.
See full profile
Learn More from the Coaching Experts
New to coaching? Get informed and make the best choice for your situation.
Learn More About:
Is Coaching Right for You?