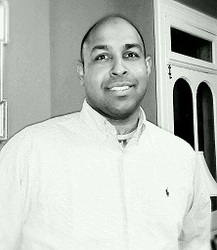 Alex Philip Dallas, Texas
Christian Coach, Business Coach, Career Coach
BS, MS, M.S. Professional Counseling, Certified Life Coach, Certified Professional Coach
Our Ideal client is one who wants to be Re-Branded. IF you want to Re-Brand your Career, or you want to Re-Brand your Life, or you want to Re-Brand your Business. Call us for a free consult.
About Me
Every client lacks a brand identity. With coaching, I can help you create the brand that represents you. Whether you are branding your company or branding yourself for a career; I can get to you that level in your life.
What to expect:
Thought provoking questions.
An action plan to move forward.
Momentum!
Accountability!
What's my Secret!
My Approach:
I listen and I empower!
If you are facing a new transition in your life, then you need to give me a call.
Branding Your Business:
Every entrepreneur I speak to has a few common denominators:
they try different things in their business and fail over and over again.
They want to stop failing and start succeeding. Well the question is: How do I get to success. Success can be only be empowered by someone who has been successful.
Branding your Career:
There are many individuals who are either searching for a new job while they are working in a work environment that is causing them stress or they are currently unemployed. In either case, we can create a strategy for you to get hired. Every client who has hired me with regards to career coaching has been able to pursue the career of their choosing.
Results: Your brand is developed. People come to know what you represent.
Success is yours!
The minute you become my client is the beginning of a relationship built on trust. Our coaching session rates will be discussed during our initial consultation. Give me a call, so we can together create that jump start that you need in your life.
Reviews
Alex has 4 reviews.
"As a fellow Christian, Alex speaks with me not only from the Lord, but also from what are obviously many years of experience. He is a real professional and easy to talk to on any subject, and he really gets to know you. In fact, he has a gift for getting you to know things you didn't know you already knew. "

Ted P.
I really enjoyed working with Alex and Coach Me More when I was facing some tough business and personal decisions in my life. He is very good at helping you resolve your own issues using logic and wisdom. I would recommend him to anyone who needs a little help navigating life

Nancy E.
Alex Philip is an amazing mentor, and leader. His love for Jesus makes him a wonderful person, because he follows what God wants him to do, and he knows that helping people is the Lord's will. I would conquer with his belief, because as a life coach, he knows exactly what to say to bring a person back on track. He knows exactly what his clients are going through, and he truly cares about their problems. He helped me and gave me advice which helped me become more organized with my classes, and more confident in following what the Lord wants me to do. I have known him before he became a life coach, and even before that, Alex was born to help others through giving advice. Even before he was my coach, Alex encouraged me to do things that I feared, and I'm thankful to God for some of the advice he gave me. Alex helped me become closer to one of my aunts, by encouraging me to share my life with her, and we are closer than ever now. Thank you Alex, and may God Bless you :)

Bhavika G.
Alexandr Philip is a great life coach. He is very caring, patient, and he is honestly concerned about the person he is talking to. It really comes through that he likes people. He is very upbeat and encouraging. You can talk to him about anything you are concerned about; he is just a great person to talk to with lots of insight. Thank you.

Anne F.