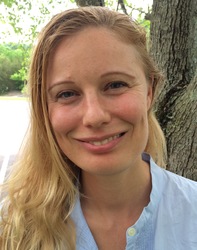 Alicia Keller Nashville, Tennessee
Performance Coach, Money and Finance Coach, Life Coach
BA, MA, Juris Doctor
I work with runners who want to improve their mental game and clients who want to develop a prosperity mindset and improve their finances.
About Me
I work with clients in two separate areas, running and finance. I use Emotional Freedom Technique (EFT) in my practice to achieve pretty darn amazing results.
I help runners train their mind to crush their goals, avoid injury, and enjoy running more. My goal is to have more happy, strong, runners on the trails and roads who are getting the most out of our sport and the most out of their bodies. I work with runners using Emotional Freedom Technique (EFT) to develop a positive, success based mindset. I help them release performance anxiety, reduce stomach issues, prevent and heal from injury and overtraining. I help runners develop the mental stamina to run your first ultra. l work with experienced runner who have reached a ceiling.
In finance, I work with clients to create a prosperity mindset, so they start creating wealth from a place of love rather than fear. I work with clients to get clear on their goals, and align with their true "yes." I support clients as they release limiting beliefs and anxiety around money and finances.
Prosperity and running are my passions. I love money and I love running. Keep reading! love money because it gives you a certain freedom. This is not about greed and nastiness, it is about truly having what you want and experiencing the fullness and beauty of life. Money is spiritual and if you do not have enough, you are cutoff in someway from the goodness of the universe.
I love running because it makes me feel good. I spend my free time running in the woods, and talking about running in the woods, and preparing to go run in the woods. It is social, meditative, gut wrenching, and really hard.
Reviews
Alicia doesn't have any reviews yet.