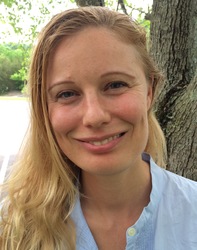 Alicia Keller Nashville, Tennessee
Performance Coach, Life Coach, Spirituality Coach
BA, MA, Juris Doctor
I work with writers, artists, musicians, and aspiring creatives who want to clear blocks to self expression and make a living by their art.
About Me
I work creatives of all kinds, writers, artists, musicians, inventors, and those aspiring to create and start a creative practice. I coach creatives in two very important ways, self expression and financial success. I want you, as a creative individual, to have the freedom to create beauty and to make a living doing what you love.
I use Emotional Freedom Technique (EFT) in my practice to achieve pretty darn amazing results.
As an artist myself, I love beauty, it makes the world a better place. My goal is to bring more creative souls out of their shells and out into the world. I believe that making art, in all its many forms and variations, is life's highest calling.
Expressing yourself can be flowing, beautiful, and inspired. It can also be agonizing and heart wrenching. There are times of barrenness and emptiness, where your creative juices have run dry and your creative landscape feels like a tundra. I will help you navigate those times so that you pass through them quickly and come out on the other side with greater expression, depth, and nuance to your work.
I will help you develop and polish your self confidence and give you tools to deal with performance anxiety, social pressure and social anxiety.
I will support you to become more mindful and thoughtful, to slow down and experience your art. I help clients engage in their own creative process rather than being a bystander to their urges.
I help my clients get rid of the starving artist archetype so that they can live a prosperous, abundant life and through writing, composing, playing, drawing, painting, and sculpting. I help remove blocks to abundance, prosperity, and success so that you can stop starving and start living.

Reviews
Alicia doesn't have any reviews yet.