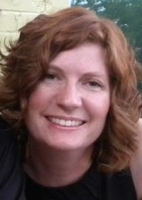 Contact Information:
303-521-5480
Visit Website
Amy McGrath
Career Coach, Business Coach, Leadership Coach
certified with Frame of Mind Coaching
I coach budding humanitarians to have rewarding careers helping others. I help my clients overcome the invisible barriers of fear and doubt that keep them from fulfilling their destiny.
About Me
You're a compassionate and creative person who has a dream in your heart to connect with people in a helping and healing way. You want that to be expressed in everything you do. The problem is that professionally you've hit a wall. You want to fulfill your potential, be happy, and know how life can be fun. You want to believe that if you pursue your passion, the money will follow, but that's just the dreamer in you talking. That's not realistic.
Here's the deal - if you think it's impossible, it is. I know it is possible to have your cake and eat it too. I know you can help others, express yourself creatively, set your own terms, and be free from worries about money. I know because I'm living proof. 10 years ago I was an unhappy administrative assistant who took antidepressants because I wanted to feel better. I knew I could be doing so much more. I just wasn't.
That's when coaching saved me. I deeply understand the coaching process and what needs to happen for you to step into your greatness, having been coached myself. I take each of my clients through an intense, intimate, and proven process that has helped hundreds of people change their lives. I received my certification from Frame of Mind Coaching and offer my clients the best in online coaching and thought management techniques. I have my bachelor of science in psychology and masters level coursework in counseling.
As your coach, I'm not here to convince you that you can do what you love and everything else will work out fine because you obviously don't believe that right now. I'm here to show you a new way of thinking about yourself, your life, your relationships, and your circumstances that frees you up to see and receive everything you've been longing for. I will give you the tools to get what you really, really want. The result is a feeling of lightness and freedom that's been missing for a long time.
I can't wait to help you. Call me to begin and start your free online journal on my website today.
Reviews
Have you worked with Amy? Tell your friends!
Coaching has been the best experience. The catalyst that started this whole thing was a very negative experience. I wasn't going where I wanted to go. It wasn't that I was stupid. I have the smarts. Something else was wrong and I didn't know how to uncover it.
Now I have these tools that Amy has been able to give me where I can keep focused and go in the direction I want to go for my life. I'm in a different space than I was before. I feel really, really good. I feel confident and empowered. My expectations are different now for what I want out of life and how I want my life to go. I feel good about the direction my life is taking now. This has been great for me. This is a wonderful place to be.
This has been the best money I've spent. Normally I hem and haw about money. That's my natural instinct. This time I didn't because this is for me and it's for a lifetime. My rate of return is fantastic. Whatever I gained from these sessions is from now until forever. It's worth every single penny.
Before coaching, I felt stuck and that my life was not going to change, nor was I able to change. Before coaching, I was not having much fun with my life or my business. Now, after the coaching course, I am much happier, enjoying life more, laughing more, and have such an incredible increase in my own confidence to achieve everything I want. Most importantly, I now have several tools at my disposal to help me work through issues and problems in my life and my business.
I just made the easiest sale I've ever made in my life which is due in part to the coaching. Thank you so much for all your help.
Amy McGrath is a powerful personal coach. Her insightful questions got to the heart of the issue with me and brought out my best, and my hidden ambitions. She brought clarity, and helped me focus on what I really wanted to do but didn't think I could do. Great questions will do that. But she does it with an air of support and encouragement. She will believe in you and your dreams. Ah, so refreshing. That allowed me to be more open and expressive and we got to the core of things more quickly and effectively. She is a good idea person, and a great editor. She can review a resume or LinkedIn profile and help you find the words to express what you really want to say. Incredibly helpful.
I was given a gift ten weeks ago in the most unusual circumstances. I hesitated and realized that the gift was given to me with pure intent and with love. I took this ten week gift and evolved into the very same person I had been praying I would be one day! I AM! I have trust in who I am, I have faith in my core beliefs and I have stopped apologizing for who I am. This coaching journey is something that everyone needs. We all get tired and down about who we are and allow life's disappointments to define us. Coaching helped me break through to the other side. I now realize I can be the same carefree girl I was so many years ago, I simply have to re-write my life. I am taking it day by day. G.d created me! He knows me! So, I give him my "nothingness" and full faith and know that I am exactly where I need to be. Thank you FOM and Amy!!!
I was in a lot of emotional pain [before coaching] ... almost frozen by fear and anxiety as I faced closing my business. I am now truly happy ... maybe too busy ....and yet very fulfilled and excited about life.
I have some tools that will keep my thinking on my side, creating, believing in the best for myself, my company, my agents, my marriage, my family, my life. I wish this for everyone. I am truly joyful that I have realized what I can do to keep my life headed in a positive direction....one small thought, task, belief at a time.
Thank you. As I look back over some of the journaling that we did I appreciate even more now how carefully and kindly you reached out to me in my deepest darkest hours. I will be forever grateful.
Amy is a great coach. She is thoughtful and insightful. I came to coaching to find something to be passionate about - something to put my energy into - and I walked away from the journey finding out that I am right where I need to be and that I was looking for something that I already have. Coaching really helped me discover that I am where I am and that I am okay with that. I feel like coaching really provided me with some tools to use to accomplish my goals and tools to refocus my energy.
I came to coaching because I was seeking an outside, professional opinion on where I could change the things I was doing that we're not working. Through coaching, I learned that I am not defined by someone else's opinion of me. I must respect myself first, before I can expect respect from anyone else. Amy was thorough and on point. She was able to uncover what the real issues were and ask gently prodding questions that allowed me to process what was going on in a healthier manner.
I'm braver in my relationship with my husband. I'm braver in dealing with my children - especially when they're 'acting up.' I also feel more PRESENT with my kids - in part at least because I know that any other crap I'm dealing with will get dealt with when it's time. I feel more confident about getting both of my businesses going AND having FUN with it.
Because of [coaching] I am able to recognize how much I love my life. From the brain I've been given, to the love in my heart, to the experiences I have, I feel like the luckiest woman in the world. I'm falling in love with my husband all over again! I'm falling in love with myself in a deeper way that I never imagined possible. I'm chasing my passions. I'm standing up for myself. I'm allowing my emotions to just be my emotions; and they don't stand in my way because of it! These are amazing life tools that I've gathered and I'm so incredibly grateful for the gifts I've been given.
I used to look at the glass half empty. I was holding on to the past and that was preventing me from moving forward. In coaching I learned that there are positive ways to look at everything. Journaling helped me see what I was holding on to and what was hidden in my heart. I really appreciated Amy's guidance. She helped me see things in a different light.