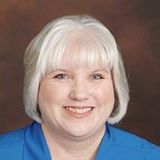 Angelia Johnson Vancouver, Washington
Relationship Coach, Life Coach, Christian Coach
Life Coach Institute of Orange County;Christian Relationship Coach Certification,Transition Coach, Dating coach training
I work both in person at my office or over phone or skype, my ideal client is individuals who are having relationship issues and or in transition from married to single or from divorced to dating.
About Me
I am a Certified Relationship coach. As a professional relationship coach, I support couples and individuals who want to improve their communication skills; adjust to change; increase the passion that is missing; and restore the commitment to their relationships and remove emotional blocks. The focus of our sessions is on the present and the future of your relationships. I listen without judgment to your point of view, ask the insightful and sometimes difficult questions, and customize my approach to your individual needs. Relationship coaching is for people who desire positive changes in their current relationship, and are also willing to take responsibility for implementing the necessary changes. My first session is free to see if we are a good match, Let me know if you would like to set up a time. My office is located just off of HWY 99 in Hazel Dell, WA.. Office 905 NE 68th st. Suite B Vancouver, WA 98665
Reviews
Angelia has 4 reviews.
"Everything went well she exited my expectations. Wish her well on her surgery this week a fast & good recovery blessings. & can't wait for the next couching sessions. Thank you!
Genaro L..."

Genaro L., Vancouver, WA
"Angelia is obviously very good at what she does. She read both my husband and I like an open book and gave us hope for improving our relationship and Intimacy within the first 30 minutes of meeting her. After 2 sessions we are seeing deep issues being brought to the surface and dealt with productively and with new understanding and perception. Highly recommended."

Lisa B., Vancouver, WA
"She was very good & carrying . We had free session of 1 hour but it lasted two hours cause she really wanted to help us and it felt"

Rami M. Vancouver, WA
I really appreciated your upbeat and positive outlook. You told us that "love is abundant" and if we think that it is it will come to us! I also appreciated your very direct, honest and down to earth approach in how you communicated with the group. I value getting to the point and not beating around the bush. And lastly, I thought you had some helpful advise on how to handle certain situations in regards to dating and relationships. Our meetings were positive and productive but fun too because you added in humor as well.

Again thanks for leading the group.

Betsy R, Vancouver, WA