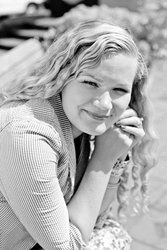 Camille Paterson Seattle, Washington
Executive Coach, Performance Coach, Entrepreneurship Coach
Communication & Leadership, University of San Diego, Certified Dream Releaser: Whole Life, Essentials & Professional Coach, KCA Leadership Certified.
I work with 20-50 yr old leaders, managers & business owners. Whether you want to improve your leadership abilities, performance, accelerate your career, or find a new career. I help you get there!
Details

Seattle, Washington 98105
425-890-8181
Send Message
Visit Website
Hourly Rate: $105 to $250 US Dollars
Gender: Female
About Me
Are middle to senior manager, business owner or executive to increase your performance or are you thinking of changing careers?
Are you trying to climb the corporate latter?
Have an idea but not sure if your ready to go after your own business?
Are you looking to do something different but not sure exactly what?
Want to find your passion and live with purpose in your everyday job?
Have a good career but thinking of going back to school to do something your passionate but financial strain is holding you back?
Afraid you will wake up one day and realize your are doing is the wrong thing?
I CAN HELP.
My proven and practical peek preformance coaching program takes you through a series of exercises and experiences that will look at your strengths, passion and purpose allowing you to answer your career and leadership questions in full clarity and confidence that you are living your purpose and loving your everyday.
IT REALLY IS POSSIBLE. YES!
Together we can make that happen.
With a BA in Communication and Leadership, certifications from multiple top leadership coaching and training schools, 12 years of counseling & mentoring behind me plus an intuitive nature to ask the right questions and see a different perspective we will launch you into that fulfilling career you are excited to wake up for!
You have an incredible life ahead of you, lets go get it!
I offer a free 20min discovery session with no obligation please call or email me to schedule an appointment today.
Reviews
Camille has 6 reviews.
My biggest fear before hiring you was not having enough time to myself and struggling to have a healthy work/life balance. Through our discussions and goal setting, you have helped me gain control of my schedule by teaching me how to say no and not over commit myself. You have also taught me to slow down and think about what is really important to me rather than just saying yes because I felt obligated.

My favorite part of the coaching has definitely been goal setting (DREAMS), the life wheel and leading a purpose driven life by really thinking about how I feel about things rather than just reacting. I feel that the exercises have helped me become more proactive in my life and have allowed me to see what I want for my life more clearly while reaching attainable goals.

I would say that you are an amazing coach who is very actively involved with your clients. You are passionate about each person you work with and truly care about helping them reach their goals and improve their lives. You are great at helping your clients look at challenges from a different perspective and you encourage them to work through those challenges in a positive way. You constantly reinforce what goals I have set for myself and help me reach those goals through in depth discussions, purpose driven thoughts and deliberate actions. Working with you has truly changed my life in a positive way and I am so grateful for our professional relationship and friendship.

Kate, Marketing Manager, Seattle Washington
Camille helped me clarify my passion, get clear on my purpose step up and be a man real man.
I discovered who I really am. The person I knew I was meant to be just hadn't stepped into being yet.
I would highly recommend her to anyone wanting to do, be or have more in life!

Sean, Health Coach, Seattle Washington
I was having a hard time recognizing some fears and insecurities of my life. I was aware that something was wrong but was unable to face it because I wasn't able to pinpoint the problem. After talking to Camille and describing to her some of my emotions and hardship, she helped me put into words what my fears were and used questions that allowed me to discover for myself where my insecurity might have stemmed from. This allowed me to know how to face my fears and insecurity, because the problems were made concrete, and not just a vague description. Camille is not afraid to be honest but always from a place of love and care. She helped me understand that living a joyful and purposeful life is a choice. Camille not only has a lot of wisdom and experience, but she's simply so much fun to be with! I highly recommend anyone who wants to live a life of purpose and clarity to hang out with her!

Grace, Graduate Student, Seattle Wa
The approach Camille brings is so positive and I genuinely feel like she cares and wants to see me accomplish my dreams/goals. Camille is so articulate and intentional in each session. She listens to me and challenges me to go/see beyond where I am now to where I can be by offering valuable insights and practical steps I can implement into my life. Camille has a passion and gifting for Coaching which was evident from our first meeting.

Erin, Designer, Bellevue Washington
Camille's ability to clearly hear what I was saying and respond to me with questions that required me to dig into my own answers and find them for myself rather than her just giving them to me was important to propel me to where I wanted but was also afraid to go. I am more equipped now than ever to see where I am going and take the right steps to get there.

Kristi, Business Owner, Sports Broadcaster, Kirkland Washington
As an entrepreneur and manifester of great and amazing things, I have always had big ideas, big dreams and goals. I have always challenged myself to be better than I was before and reached a little higher than my previous benchmarks. In mere minutes of speaking with Camille I was able to clarify my goal and make a plan for achieving that goal that I was excited about! Her guidance and coaching is superb and is crucial to the growth of my dream. Thank you Camille, it is through your coaching that helped me believe that my dream is possible.

Kelly, Entrepreneur, Canada