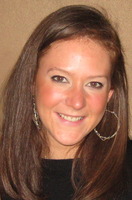 Contact Information:
Carina Vallejos
Health and Fitness Coach, Life Coach, Relationship Coach
BA, Intstitute for Professional Excellence in Coaching, Holitistic Nutrition
Do you want to lose weight? Eat a clean diet? Reduce your stress? I coach women to live their Best life, while achieving their ultimate health goals! Don't wait, begin living your BEST life today!
About Me
Carina Vallejos Coaching seeks to Inspire all clients to live their BEST life and achieve their ultimate health goals, no matter how audacious! Carina is a sought-after Health and Confidence Coach who studied at the Institute for Professional Excellence in Coaching. She works with motivated individuals to help them achieve their optimal health goals and attain a confident, enriched life. Carina specializes in supporting clients to define their ideal health goals by helping them tap into their passions and values as they create the life that they dream of.
Carina uses a gentle approach to encourage her clients to take control of their lives by letting go of old habits and creating new, more energetic habits, that create vitality and excitement. Carina supports her clients on their journey of self-empowerment by working with their mind, body, and spirit. This holistic collaboration creates awareness within each client and helps them gain insight into their self-defined goals. Additionally it allows them to really understand their purpose in life, seeing what is important to them and using their strengths to create sustainable change. By supporting each client with their individualized plans, Carina helps the client to break goals into manageable steps, keeping each client accountable in tracking their progress, while identifying and overcoming roadblocks.
Carina's Coaching methods focus on building up energy, tapping into values, overcoming blocks, and moving clients forward. Stress management tools, visualization exercises, and goal setting or some of the few keys to Carinas coaching success.
Carina is passionate about moving clients forward and helping them build healthy, energetic, and empowered lives!
Reviews
Have you worked with Carina? Tell your friends!
Carina doesn't have any reviews yet.