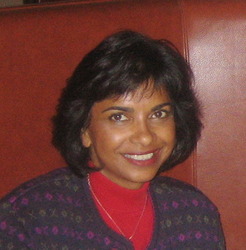 Contact Information:
Carol Rosario
Business Coach, Leadership Coach, Team Coach
Erickson Coaching International
I work with intelligent, passionate, high performing leaders and businesses who recognize change is inevitable to sustain growth and success.
About Me
As a Professional Business Coach I draw from my experience as a business leader with a track record of inspiring, motivating and developing diverse, multigenerational individuals and teams to optimize bottom-line performance.
All professional athletes know they have the talent; they need their coach to bring out the very best in them.
As your coach I will support you in gaining Clarity, taking Action and gettting Results.
Reviews
Have you worked with Carol? Tell your friends!
Carol was an inspiration for so many people within WMI. Her passion, honesty and ability to engage and mentor her team were what most impressed me about her. I whole heartedly would without any reservation recommend Carol to coach and inspire your teams just like she did for me. I am sure she be a tremendous asset to your company.
As a proven and accomplished business woman/coach/mentor, Carol Rosario launched our relationship, building trust as we went. Learning immediately that her skills, experience, confidentiality, and willingness to help was a benefit, both personally and professionally, I eagerly participated. From Carol I learned goal setting, interpersonal and networking skills, brain function information, time management and sales theory as it applied to my own situation. Very knowledgeable she recommended many books and resource information. Carol encouraged self-reward and bestowed positive and constructive feedback with each success. Perhaps most noticeable to me, was Carol's ability to help me re-establish focus, maintain motivation, and build relationships with trust. Carol brought out the best in me as a business owner and a person.
Carol is one of the greatest leaders I have ever known! She has the tremendous ability to pull the very best out of people. Her business savvy and strategic approach coupled with her ability to mentor and coach with directness and clarity is a rare treasure. Spending anytime at all with Carol probably means you'll learn something. It was a privilege to work with her and is now an honor to endorse her to the highest degree.
Carol's no-nonsense and direct approach to my coaching catapulted my understanding of my business and grew my personal development by leaps and bounds.
Carol is a great business coach, she has an eye for developping new business opportunities while maximizing people's strengths. She is passionate and brings out the best in people by being supportive and providing clear feedback, a key combination for successful leaders. Carol builds strong relationships based on respect and mutual trust.